The slide background of your presentation is like the wrapping paper of a gift. It is the first thing that people notice. This tutorial will explain how to Change Slide Background in PowerPoint 2013 and go through different background options available, such as Solid, gradient or pattern style. After applying the background and entering text, do perform a spell check to make sure the grammar & spelling are correct.
Applying a Generic Background
PowerPoint 2013 comes with a range of preset backgrounds. To apply a ready-made background, navigate to the Design tab on the Ribbon.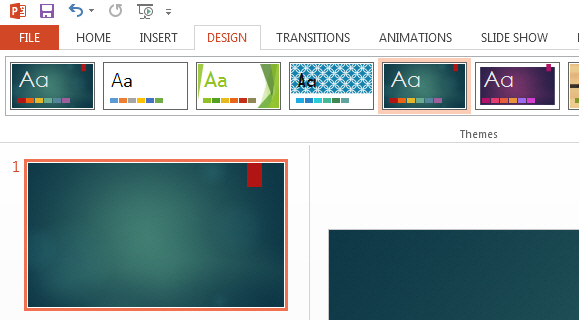 Click the Format Background button to open the Format Background pane in Customize group. Choose Gradient fill. Now Click the Preset gradients button to open a drop-down menu, to choose from preset backgrounds.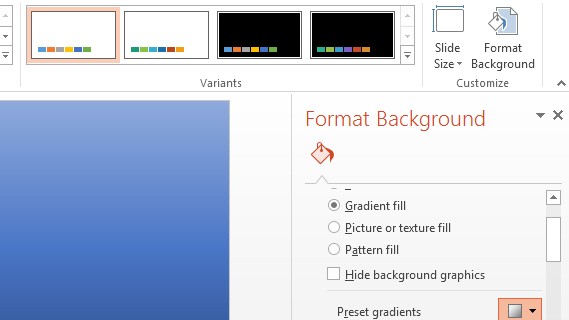 Customize a Background
If the preset list of backgrounds are not good enough for your presentation, make your own. Click the Design tab, followed by Format Background under Customize group. In the Format background pane, you have the option to choose Solid Fill, Gradient fill, Picture / Texture, and Pattern fill. Choose the most appropriate option for your presentation. Upon choosing each option, a number of other options appear.
If you choose the Gradient fill option, you can choose the direction of gradient, the angle it is applied, and gradient stops. Gradient stops let you add a primary color and a couple of shades to it. After making the selection, click Apply to All. You can get free PowerPoint backgrounds for education, business, or Lifestyle.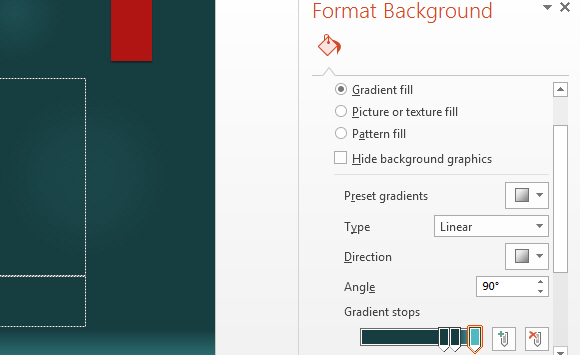 The above tutorial describes how to apply or change slide background in PowerPoint 2013, by providing two options: preset or custom. Check out later tutorials to learn how to create sections within a presentation, which allow a different background for each section. The instructions may vary slightly for earlier versions, such as PowerPoint 2013 and PowerPoint 2010.