Converting PowerPoint files to PDF is a piece of cake when you know how its done. PowerPoint has so many options that most users may not be aware of some of them. For example, the options that enable to you painlessly convert PowerPoint files into PDF including presenter notes.
Normally, you can convert presentations to PDF but you cannot include presenter or speaker notes unless you go a bit deeper into the options. Lets find out how its done.
What is a PDF?
The PDF file format is used for sharing documents. PDF stands for Portable Document Format.
Why Convert PowerPoint Files to PDF?
PDF files are very useful because they can be be viewed the same way on different devices and displays. The way a PDF file looks is not impacted by the hardware, operating system, screen size, etc.
Note: Did you know that PDF files are not just for sharing text and image documents. In fact, They can also contain buttons, form fields, audio, and video.
Presenter Notes or Speaker Notes in PowerPoint
Presenter notes or speaker notes are a great way to add a reminder for the speaker. These notes are helpful when giving presentations. Of course, they are only visible to the speaker or presenter but not to the audience.
How To Convert a PowerPoint Presentation into PDF With Speaker Notes?
Open PowerPoint and open the file that you want to convert to PDF.
Click File to open a menu containing save options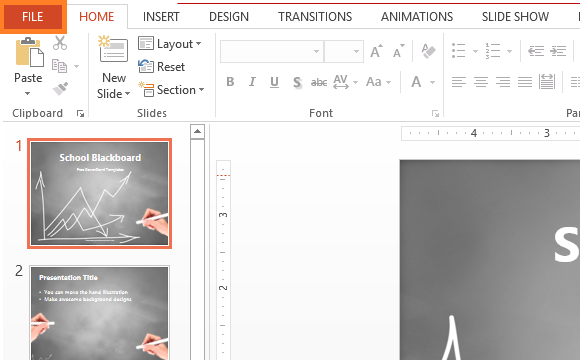 Now, click Save As from the left hand menu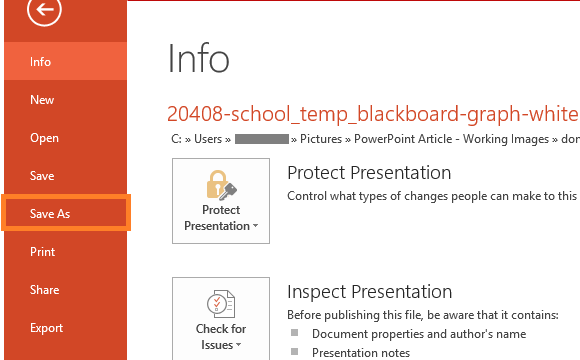 Click Browse to choose a location to save the file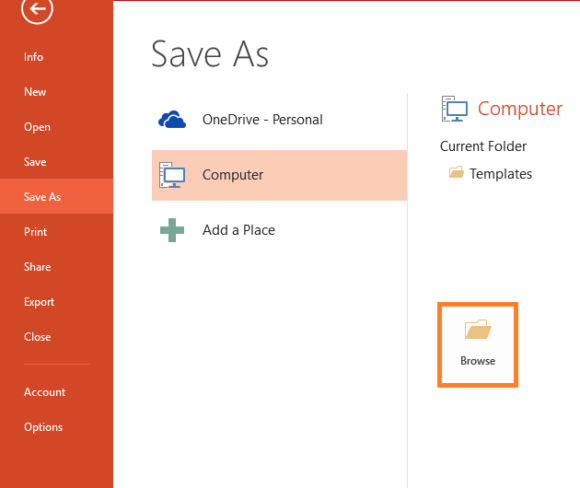 Choose PDF from the list of available file formats, and click Save after naming the file and choosing its location.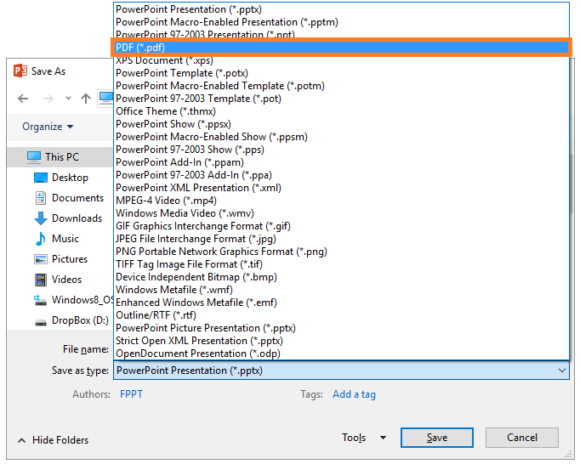 After selecting PDF as the preferred file type, click the Options… button as shown below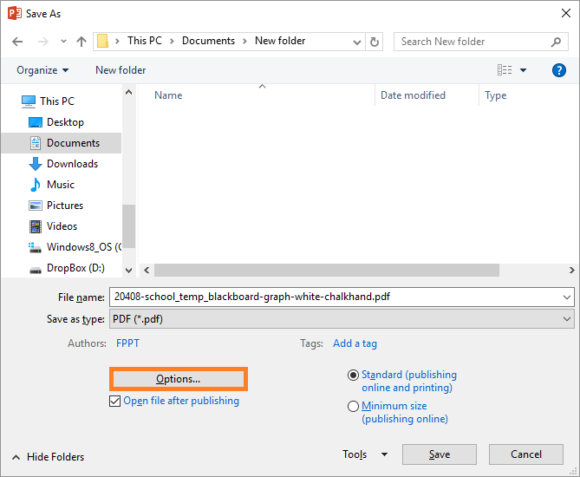 Under Publish options, select Notes Pages, and click OK
Select a location and a name. Click Save again to save the PDF file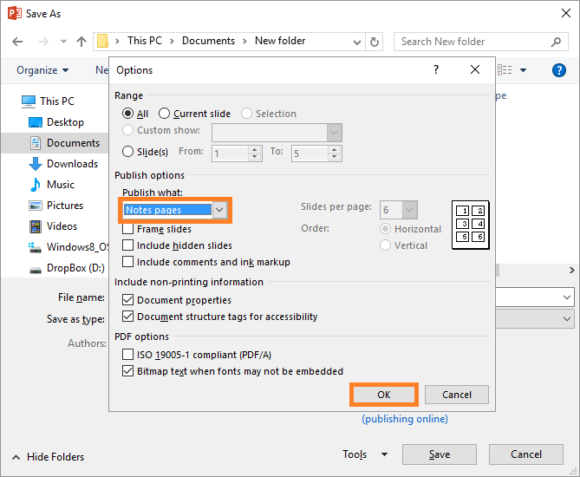 This is what the resulting PDF looks like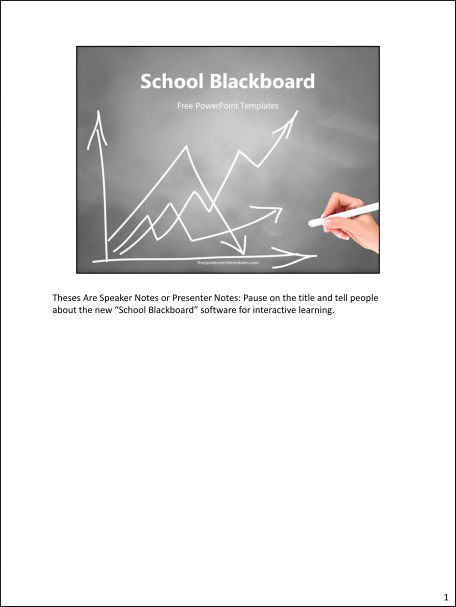 (Please click here to download the PowerPoint Template used in this example)
Image: [CC BY 3.0] via Wikimedia Commons