If you plan on sharing presentations then it is best to not include custom fonts. This is because custom fonts, if not installed on the destination computer, revert to default fonts. This will make your presentation slides look different than what you may have planned. Unless you embed the fonts of course.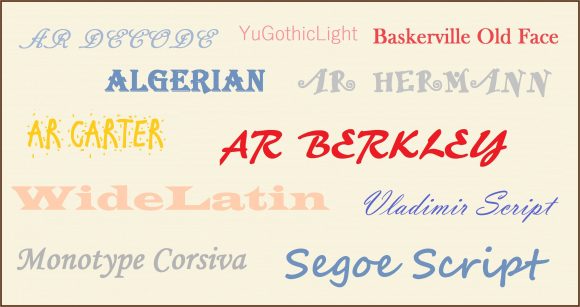 There is a way to include a custom font in your presentation. This will only make your presentation look more unique and attractive because most people don't include custom fonts in their presentations.
The process for how you do this is very simple. Please follow these steps and you should have a presentation with an embedded font by the time you reach the end of this article.
What is An Embedded Font?
An embedded font is a font which is included in the presentation file. So, you end up with one file which contains the presentation and the font is included in the presentation file itself.
What Are The Steps To Embed a Font in a PowerPoint Presentation in PowerPoint 2013 and PowerPoint 2016?
Before you do this, be aware that this will increase the final output size of your presentation file. So, if the font is a big file then your presentation will end up being a large file as well.
All you need to do here is to change a setting in PowerPoint options.
This will include the font within the saved presentation file.
Here's how to do it:
Click File and then click Options as shown here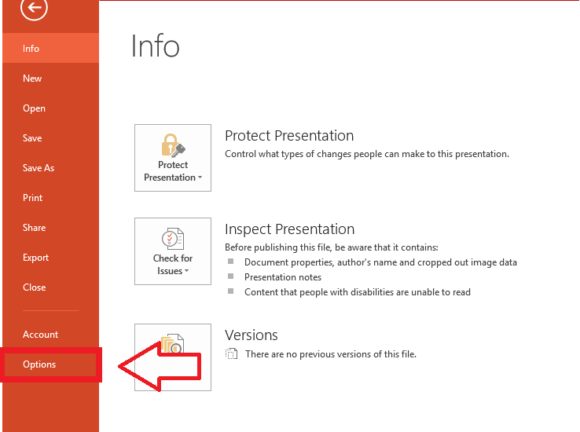 You should see the PowerPoint Options dialog as shown here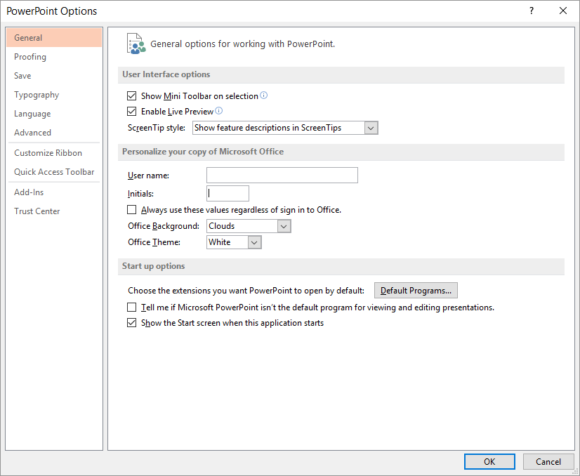 Click Save from the left-hand side and make sure to check the box that says Embed fonts in the file.
Also, click the option Embed all characters (best for editing by other people) to include the font file and to enable future editing.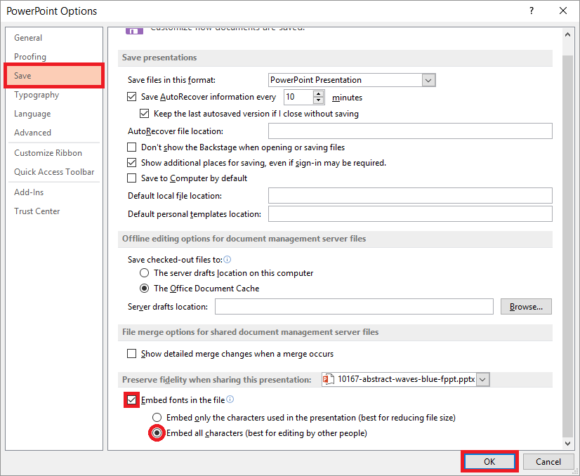 Click OK to save this setting.
Now, just edit and save the PowerPoint presentation as you normally would. The font should appear normally even when the PowerPoint file is opened in another computer which does not have the custom font installed on it.