What do you do when you need to use a video from YouTube in your PowerPoint presentation? PowerPoint 2013 and PowerPoint 2016 both allow you to embed a YouTube video directly into your PowerPoint slides.
You don't need to download the YouTube video because the video will be linked to your presentation.
Of course, an internet connection will be required to play the video when presenting to the audience. So, make sure that you will have a reliable internet connection when you're presenting.
You can embed a video in PowerPoint slides by following a few simple steps.
Find A YouTube Video That You Want to Embed
Look for a YouTube video that you want to embed in your presentation. Play the video in your web browser. Now, click the share button below the video player as shown below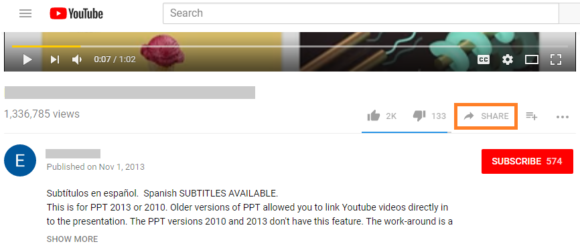 Click the Embed button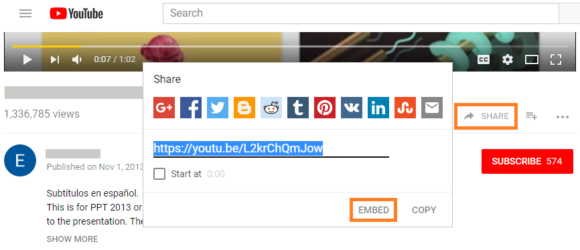 In the image below, the code in the larger box is your Embed code. Take a look at the available options and click the Copy button to copy this code.

If you're using a Template like the one in this example, then you can just click the insert video icon to insert a video.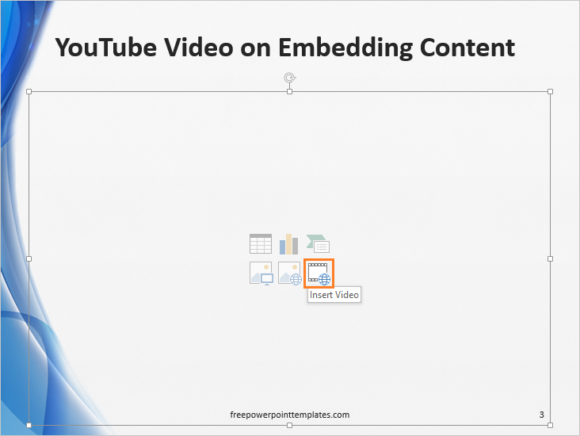 (Please click here to download the PowerPoint Template used in this example)
Otherwise, you should click INSERT from the Ribbon Toolbar and then click Video, and then Online Video… to get the same menu.
Click the box next to From a Video Embed Code and paste the embed code that we copied earlier.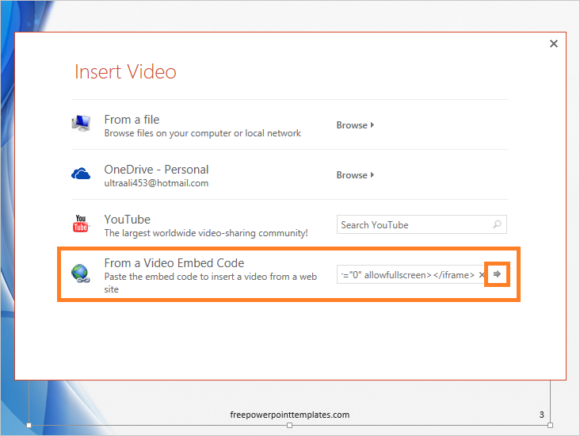 Click the tiny Arrow to continue.
Now you should have a black rectangle on the slide. You can change its size and position to suit your needs.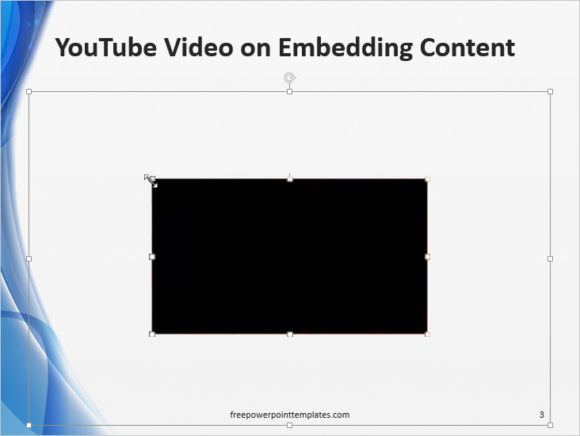 Once you're done, Right-click the black rectangle and click Preview to see the embedded video player. A thumbnail image should also appear. Click the Play button when it appears in the center of this rectangle to start playing the embedded video.