Bullet points let us focus the attention of the audience on a few important points. Using a few keywords and phrases, bullet points help the audience understand items in a topic. They are fairly simple and common, but they can come off as too simple and a little bit boring to many people. If you have many sub bullet points in your presentation, then you should consider using this formatting tip for your sides.
Too Many Bullet Point Lists
Many people use as many bullet point lists in their presentations as they need to. They often do this without the knowledge that there are other ways that they can present text in PowerPoint. There are actually many simple ways that text can be organized using simple drawing tools. This way you can have cleaner and less cluttered slides that look a lot more presentable.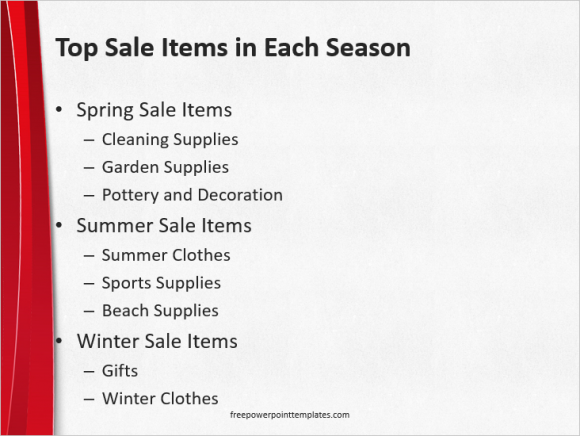 The only thing more boring than bullets in a slide is sub-bullets in a slide. These bullet points can put people to sleep, but you can change your presentation style to bring some color to them. Giving the bullet points a visual presentation is not as difficult as you might think.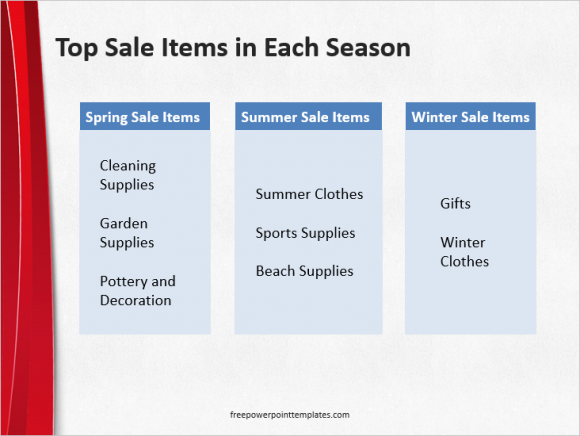 (Please click here to download the PowerPoint template shown in this example.)
Make a Rectangle from the drawing tools in the Home tab. It is on the ribbon toolbar in PowerPoint 2013. Draw a simple rectangle and choose a different color if you want. Draw another rectangle for the sub bullet points. Choose a color for it, and make it a lot lighter.
Remove the outline of the rectangles by selecting the same color for both the shape and the outline. You can also right-click the shape, click Outline, and them No outline from the menu.
Double click any of the shapes and start typing to see text appear written in the shape. You can use the ruler to change the position of the text as well.
You don't always have to use drawing tools to make text look good though. Get creative and use simple text formatting tools to make text easier to read and understand.