Ever wanted to make a futuristic presentation? This one is for Space Science, technology, and Sci-Fi enthusiasts. Discuss space travel and Astronomical phenomenon. Explain how a vortex is formed and how to travel from one dimension to the other by providing scientific evidence to prove the claim. A technology based business corporation can also make use of this free business PPT theme to make a positive impression on their clients.
Free Blue Tunnel Template for PowerPoint Online is a blue futuristic theme with all the ingredients of a visually impressive presentation. Explain to the audience, exactly how your business solution is reliable and proactive. Be ready for challenges that might be faced by the corporation in a span of 2 or 5 years. Have answers ready for challenging questions with the aid of charts, graphs and SmartArt in this free PPT background for PowerPoint 2013 and PowerPoint Online.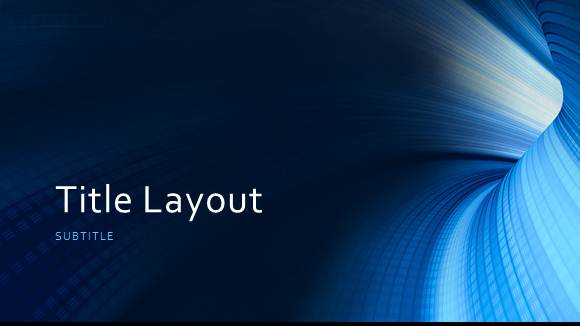 Convince the audience and show how your software design or experimental evidence regarding the probability of some scientific phenomenon is better than the competition with a Chart. Compare your finding with those of your competitors through the use of multicolored histogram and divide the data in the form of categories. In order to explain a cyclic process, such as economy or Real Estate prices, check out Circular Process PPT diagram.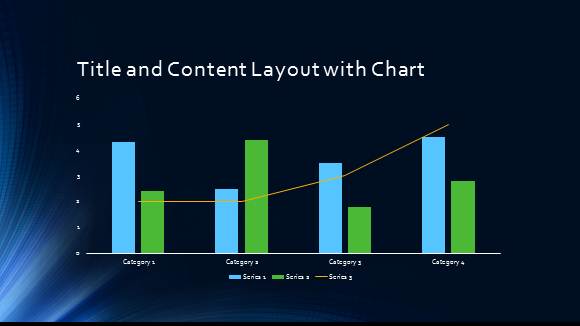 Step By Step Template
Get into the details and explain what does the entire software design or scientific publication consist of. Divide the entire project plan or business proposal into key steps. Write down specific instructions for each task and show how they are interlinked. Move the arrows and change the text in each box, according to your project plan. Show the linear propagation of a business or educational plan.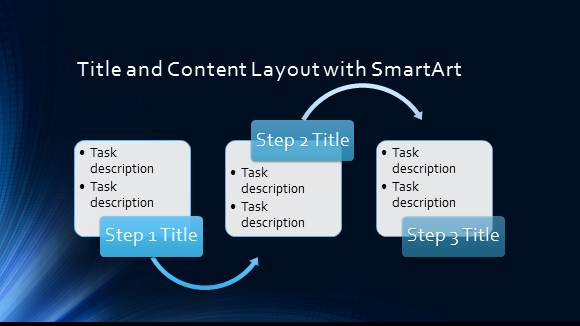 Free Blue Tunnel Template for PowerPoint Online is made not just for Microsoft PowerPoint 2013 users but also for those who work on the Internet with its Office Online support.