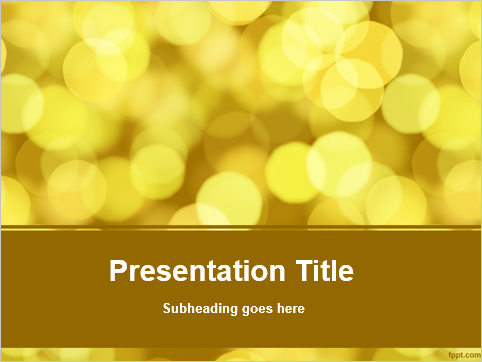 Click here to download this presentation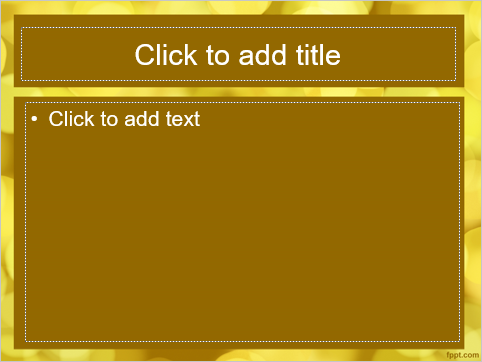 Compatible With Most Presentation Editing Software
This template can be viewed and edited by using almost all versions of Microsoft PowerPoint.
That is why this PowerPoint template should work with any and all presentation hosting websites and webinar software.
Similarly, the light design of the Blurry Yellow Decoration Lights Template makes it compatible with online presentation editing software such as Google slides and PowerPoint Online.
Keynote (Mac OS), and LibreOffice Impress (Linux & Windows) should also be able to open this presentation without issues.
The Template is Light and Sharable
The small size of the Blurry Yellow Decoration Lights Template makes it ideal for making a presentation which is to be shared over email.
Its universal compatibility with common presentation viewing and editing software makes it ideal for sharing as well.
Where Can I Use This Template?
The Blurry Yellow Decoration Lights Template is simple. Which allows this PowerPoint template to be utilized almost anywhere.
This template takes you back to a happy feeling, a celebration, a wedding, an event, a party, or something along those lines.
This Template Has a 4:3 Aspect Ratio
This template has a 4:3 (box) aspect ratio. It is not available for download in 16:9 (widescreen) layout.
The 4:3 standard is ideal for projector screens that use a box image.
Of course, it can also work on a widescreen display.
However, you will end up with black lines on the right and left sides of the image.
What The Template Looks Like
This template's main background image looks like a bunch of out-of-focus blurry yellow decoration lights.
It also resembles an out-of-focus image of sunlight reflecting off of a bright shiny cloth.
This soft image looks visually appealing and invokes a sense of wonder, amazement, and curiosity in the audience.