A simple and versatile theme for business personnel and artists, this template has a formal style. This is not one of those generic plain themes with nothing but a title page. There are a couple of slide layouts for you to choose in this widescreen (16:9) design. The inside slides of Business Beige Template for PowerPoint Online are fit for a business presentation, as they contain a bar chart along with a pyramid style SmartArt. The pyramid graphic can be inverted to describe inverted pyramid schemes in this free theme for PowerPoint.
The formal style suits business and educational themes in this cloud supported theme. The use of this template is not restricted to the cloud, as it can also be downloaded from your OneDrive or PowerPoint Online interface. The downloaded file is in .pptx format and it supports PowerPoint 2013, in addition to its previous releases, such as PowerPoint 2010 Mac and PC.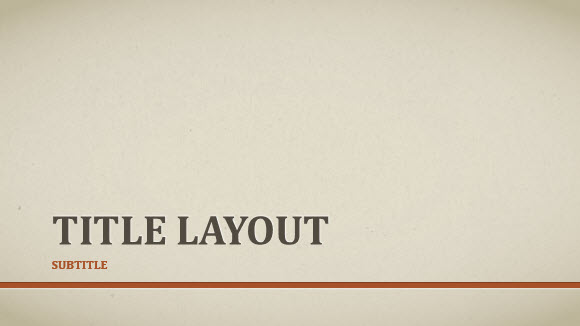 Describe a Top Down Approach
A top down or a inverted pyramid approach involves prioritizing information or facts in such a way that the conclusion comes first. The inverted pyramid metaphor is commonly used in journalism, where the most newsworthy information is described at the start. The multicolored figure offers a contrast to the beige colored background. The background color fades away into a lighter touch in the inner slides.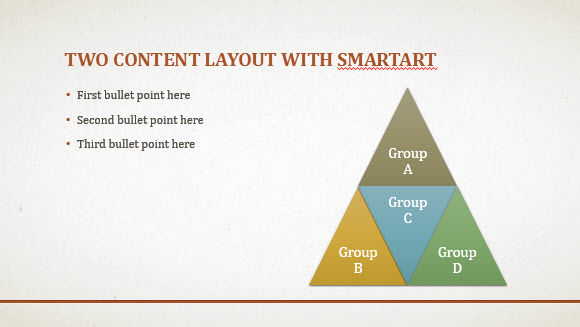 Alternative Slide Layout
In case you are presenting in tandem with a colleague or student, the alternative slide layout comes in handy. Interior decorators and artists love the beige color for its simplicity. A presentation about interior and exterior paints is ideal using this free formal PowerPoint Online theme. As stated earlier, the pyramid in the above slide is multicolored, so use it to present the color options in front of an audience or customers.