Set expectations for the entire year on the first lecture of elementary class. This Autumn theme helps familiarize the teacher with his class. Give a cheerful introduction, featuring a school bus making its way down the curvy road, pumpkins, autumn leaves, and a school building with a bell. This is a widescreen 16: 9 free educational presentation.
The first and the last day at school are always memorable, so start out the first lecture with a free friendly PowerPoint presentation. Give an overview of what a day at the school looks like to Kindergarten and Preschool children. Remember to give a copy of this presentation to the parents, so they know about the class schedule and the course outline.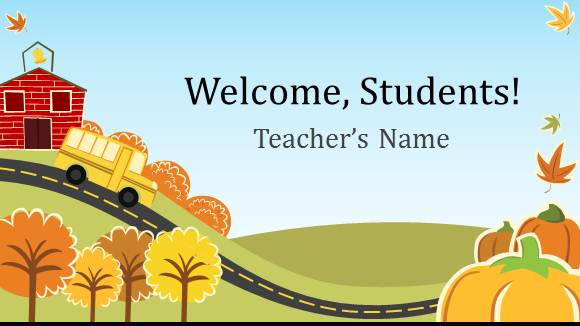 Free Illustrations for Students
The 2 x 2 table in the slide below shows a detailed description of the class time-table. Copy & Paste this slide by pressing CTRL + C to copy and CTRL + V for pasting into the slides section. Make a separate schedule for each day of the week.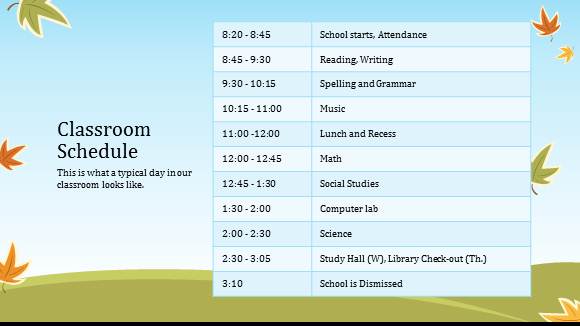 After introducing yourself to the class familiarize the kids about their curriculum, in addition to extracurricular activities. Get the young students excited by mentioning field trips and fun activities planned for them by the school. Brief them about what they are expected to learn and whom to approach in case of any help.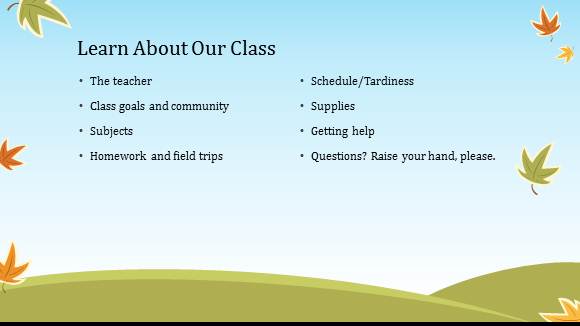 Make their time at school fun with group activities and sports. Get all the kids excited and wanting to attend your class. Wish everyone a great year filled with lots of friendships and everlasting memories.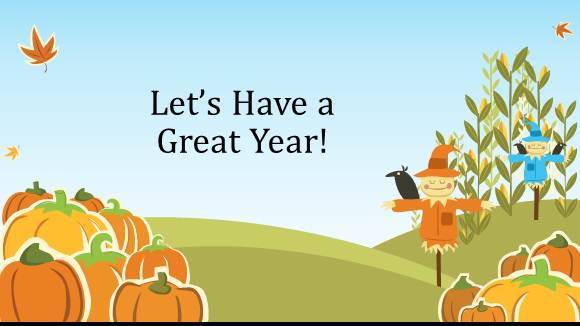 Free Elementary School Teacher Template for PowerPoint Online is available in an instant on the internet. Click the link and make your way into Microsoft's Office Online presentation database. Opening the template requires a valid Microsoft Outlook email or a Windows Live Hotmail account. The option to download this theme and to run it on Microsoft PowerPoint 2013 is also available.