Presentations with a simple green border often look too old and outdated. This one comes with an overlay and light background to sooth the eyes. Inside, there is a chart, a table, along with a SmartArt graphic. There is even an alternate layout in this free PPT theme for those presenting in tandem. The text found in the title slide of Free Green Border Template for PowerPoint Online is centered and has a dark brown tone.
This is a general purpose design for those looking for a light tone. It is ideal for educational and business presentations, requiring a formal style. The slides are in widescreen (16:9) format. You can start working right now by clicking the download link. The link takes you to PowerPoint Online interface, where you have access to commonly used features. Users have the option to Save the presentation on to their PC or Mac by clicking File on the menu bar, followed by Save As.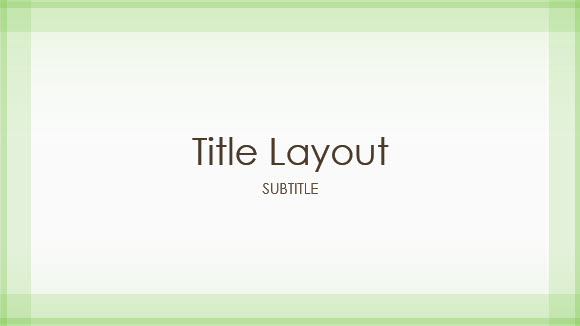 Add a Purpose with SmartArt
The arrowhead style SmartArt used in this presentation allows you to give a clear description of the steps. Write down the title of each step. The large SmartArt graphic grabs the attention of the audience and gives the presenter an opportunity to explain all the steps involved. You may also check out educational themes and business slides for PowerPoint Online.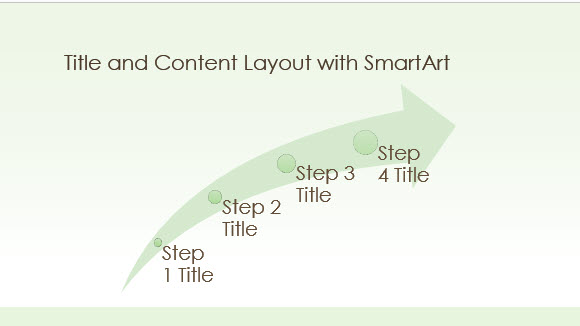 Give a Rundown of the Numbers
This slide combines a 3×4 table with a bulleted list. Now you can provide a rundown of the numbers effectively by explaining each entry through the list. Users have the option to modify the table according to their preference. To change the table color or size, just Right Click the object and click Format Shape from the menu. The Format Shape Toolbar appears, containing Shape options and Text options.