An idea is not just a four letter word, it is the drive and passion of Innovators and Entrepreneurs. If you think you can make an impact with your idea, then present it through the Free Idea Design PPT Template. It is equipped with graphical tools that get the investor's attention. Read on to find out about the compatibility of this template. Get the download link at the bottom of the article.
Perfect For Brainstorming Ideas
The light bulb is a symbol of creativity and new ideas. If you are an Entrepreneur, consider delivering your pitch through this PowerPoint presentation. Its title slide features an incandescent light bulb with a glowing filament. There is space to write the title and subtitle. This Brainstorming template is great for readability due to the color overlay.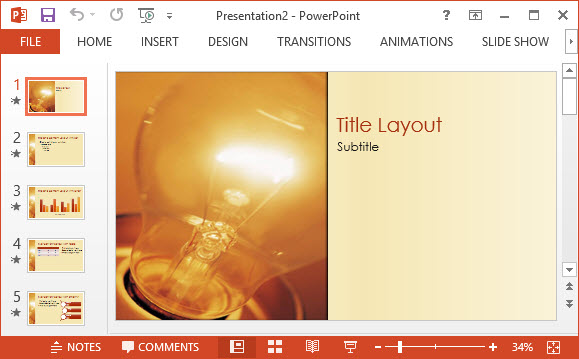 Moving on from the title slide, the inner slides showcase the same background color, while the image of the bulb occupies less space. The inner slides feature charts & graphs to compare your innovative idea with existing solutions. The charts & graphs are fully customizable. To assign numerical values to the elements, simply Right click any chart element and click Edit Data. There is an option to Change the chart type or modify the elements of the existing chart as well.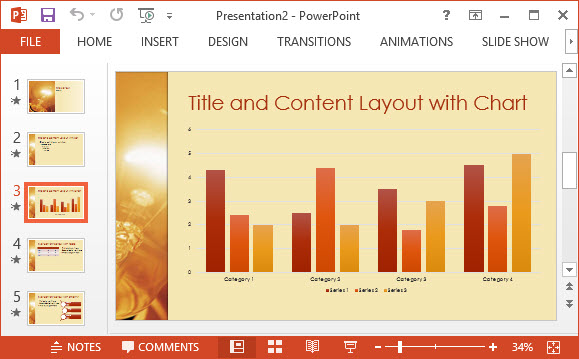 Another great way to compare your idea with existing solutions is through SmartArt. SmartArt is simply a visual representation of the data. The SmartArt graphic that comes with this template compares two tasks. The tasks can be replaced with ideas. Use the existing layout or change it by clicking the SmartArt graphic and then clicking the Design tab.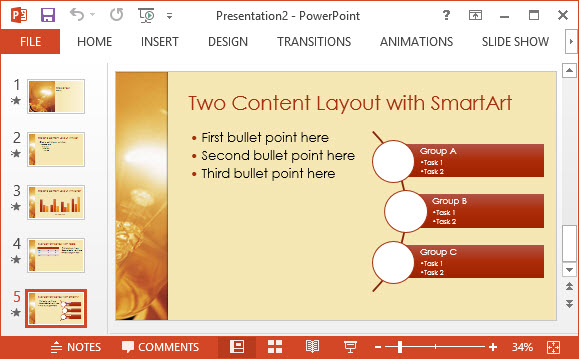 Free Idea Design PPT Template is available for download at Templates.Office.Com. It is downloadable in the .POTX format. Upon download, run it using Microsoft PowerPoint 2007 or the more recent releases.
Download: Idea Design PPT Slides.