Discuss the map of South America inside a classroom or a Boardroom. A subcontinent of the Americas, South America consists of twelve sovereign nations. Break the cultural and ethnic boundaries of Latinos and Caucasians and discuss common aspects of their tradition with this free PPT theme. This is part of Geography presentations featuring black & white designs and info-graphics.
Free Map of South America Template for PowerPoint Online is a widescreen 16:9 presentation in a formal style. It has a light gray background, which gives off a metallic look. The inside slides feature a Table, a Chart, along with a SmartArt graphic. Its design is best suited for Archeology, Geography, and planning a business trip to the Americas.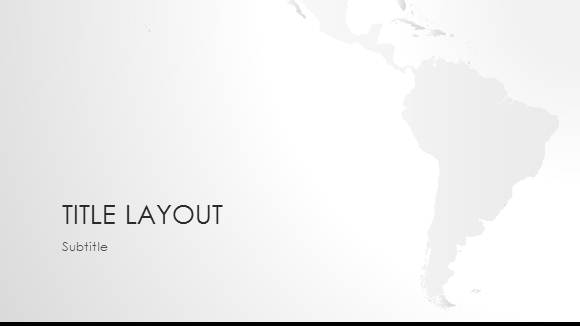 Analyze Geographical Facts
Students majoring in US history or Geography may prepare their final year project presentation using the tools provided under this educational design. Present facts regarding covered area or natural resources from different locations with the help of this Table. You have the option to customize the table by adding or subtracting rows and columns.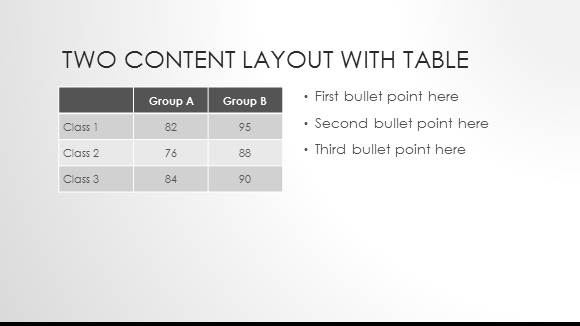 Summarize the Facts with SmartArt
State an actionable and straight-forward conclusion by inserting a SmartArt graphic. Free Map of South America presentation comes with a linear relation graphic, which shows how each group of information is related in a simple sequence. A bulleted list is there to insert conclusion points. If the SmartArt does not fit your needs, change it by clicking the Insert button on the Ribbon, and clicking SmartArt.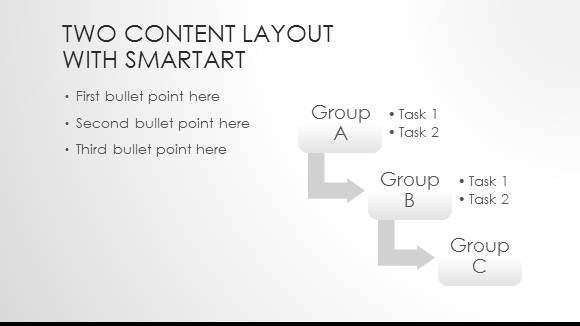 This formal PPT design is featured in the official Microsoft PowerPoint catalog. Click on the hyperlink to start working on your business assignment right now! To access PowerPoint online working environment, log into OneDrive with Microsoft Outlook or Windows Live Hotmail account details. Users have the option to save an offline copy of their work, compatible with PowerPoint 2013.
Download Free Map of South America Template for PowerPoint Online.