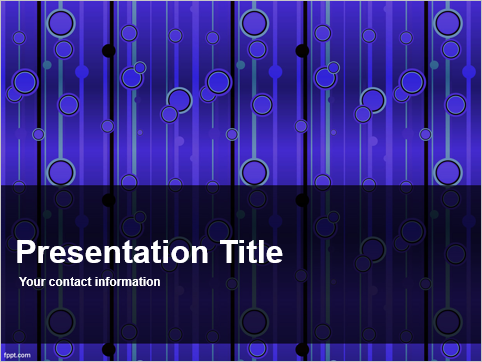 Click here to download this presentation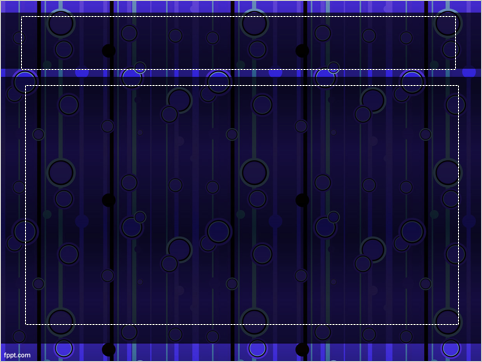 Compatibility With Presentation Software
The Purple and Blue Circles Pattern Template is compatible with almost all presentation software.
It should work on presentation hosting websites like SlideShare.
It should also work on online presentation editors such as Google Slides and PowerPoint Online
As for further software compatibility, it should work fine on Keynote (MAC) and LibreOffice (Linux & Windows).
This is because it is simple. Its clean and simple template doesn't contain fancy features and that comes with the freedom to choose your own platform. Which leads us to our next feature..
This Template is Easy To Share on Any Sharing Platform
The Purple and Blue Circles Pattern Template is small and very email friendly.
Various devices should be able to open presentations made using this template.
Where Should This Template Be Used?
This template's simple abstract design makes it suitable for use in many different places.
Its purple color has some properties that you might want to consider.
Purple is a color used to depict luxury.
It appears in themes related to wisdom and intelligence.
This color also seems to be useful for themes involving spirituality and mystery.
Overall, this template looks a bit formal. So, it seems most suitable for formal presentations.
This Template Is In a 4:3 Aspect Ratio
This means that slides made by using this template will have a 4:3 (box) appearance.
This makes it ideal for older projectors. It is safer to use a 4:3 template when you're not sure if the projector will be widescreen or not. Because a widescreen presentation looks tiny on a 4:3 (box) screen.
If its too small then people cant read the text. So, please choose a 4:3 template when unsure about the type of projector screen.
The Template's Pattern
The Purple and Blue Circles Pattern Template's main background looks like black lines on purple. It has many circles in it.
The pattern seems very pleasing to the eyes. It should make the presentation look nice.