Free Quiz template for PowerPoint is an educational theme for use in a classroom or at home. Challenge your students to a test their general knowledge or aptitude. Divide the class into five group of students, each differentiated by a team color, such as orange, red, blue, green, or purple. Each category has five questions by default and you can change the number of questions upon preference.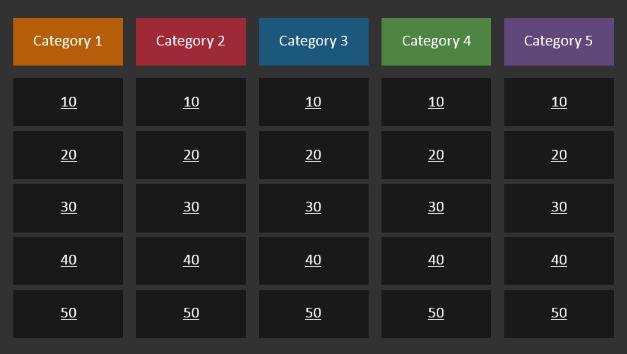 Questions in each category have different point values, which will be added to the total score, if the answer to the question is correct. You can edit the point values according to your preference. Highlight the question number being asked by underlining the particular question number. You may download other free backgrounds for PowerPoint for educational purpose and illustration, such as Circular Process Diagram PPT theme.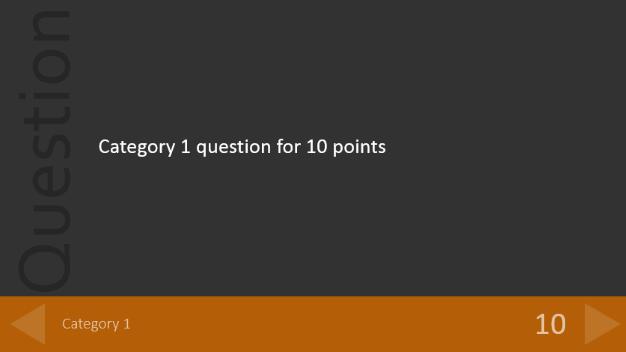 The template is divided into a total of 50 slides, and each slide has enough space to write down the question. The bottom of each slide highlights the category and point value of the question. The color theme of this educational presentation is kept formal and a gray and orange theme is chosen. Alternatively you can download other nice educational PowerPoint slides or free PowerPoint templates for presentations.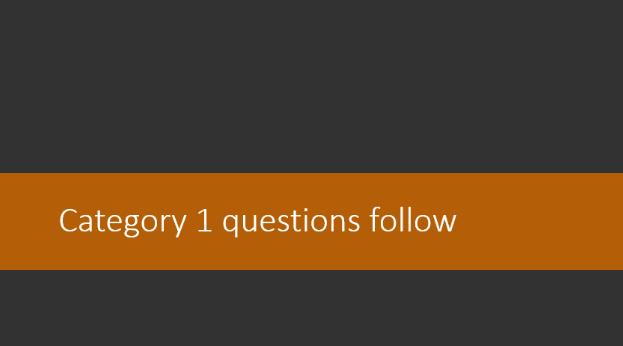 Make your lecture interactive and captivate the attention of the class. Kids loved being motivated and they aspire to be appreciated. Highlight the progress made by students in your class with the help of this quiz. This theme is ideal if you are organizing a inter-school or inter-collegiate quiz where the entire school is in attendance.
You may write down questions by opening it in Office Online and saving the presentation on a desktop. The progress in Office Online is stored in the cloud and you may access it with a Windows Live or Hotmail account.
Open free Quiz template for PowerPoint and start working on your class project in real-time with Office Online.