The blue color of sea meets sand is the highlight of this gradient style background. It has a paper like texture and it is suited for interior decoration, invitations, and corporate style presentations. Market your brand with a free PPT background that fades away, giving a soft appearance. The inner slides are a mixture of dark and light colors, so the attention of your audience always stays with the content.
Free Tan Template for PowerPoint Online is a workplace theme full of contrast. Make office reports and forward business proposals using an array of options available at your disposal. This free office theme comes with charts, tables, and SmartArt to display marketing reports, statistical findings, and to analyze business performance. Users have the options to customize these figures with features available in PowerPoint Online.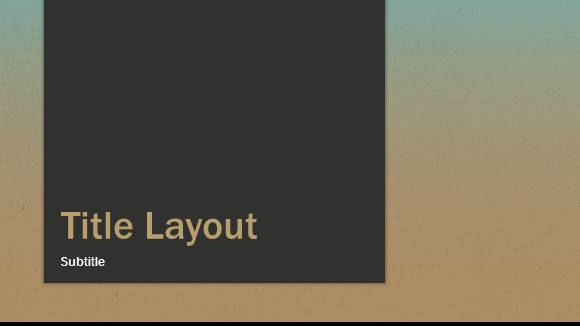 Free Workplace Style Theme
Generic reports do not promise success because they don't portray professionalism required in a corporate environment. The phrase, "first impression is the last impression" is never more truer than it is in business and finance. The contrasting styles at display show how the dark brown background is mixed with a green 3 x 3 table.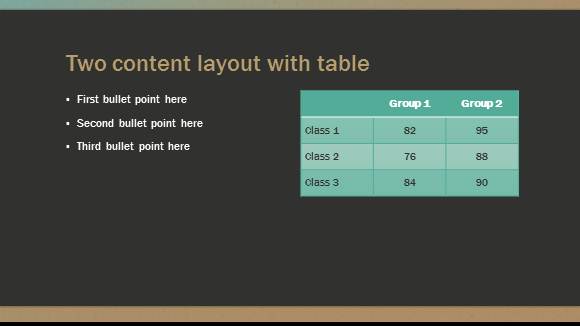 Managers in the workplace have to delegate a task to personnel, such as Engineers, marketing team, and sales persons. A majority of such tasks cannot be done with a single person, so they involve a group working together. When presenting a business plan, a marketing scheme, or brainstorming a crisis, show how the assigned tasks are interconnected. Edit the circular diagram by renaming the group names to fit the responsibilities of office employees. Find other SmartArt designs that highlight the dependence of quantities by clicking on Insert option at the "Quick Access Toolbar" followed by SmartArt.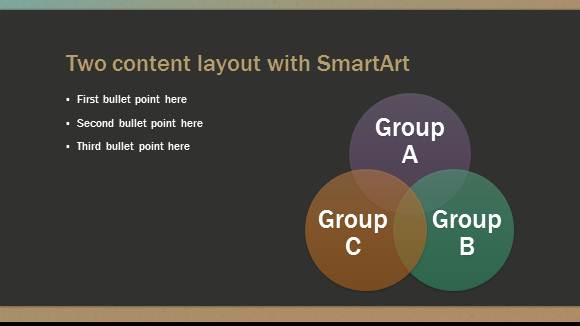 Free Tan Template for PowerPoint Online is ready to use instantly! All you have to do is to log into Office Online by using Windows Live Hotmail, Windows Live, or Microsoft Outlook.