Describe the latest trends in particular niche market with this dark blue theme. It has the image of a powerful ocean wave in the master slide, swallowing everything in its path. It is a symbol of destiny, dreams, and fantasy among others. Relate your business or service to the steady propagation of a wave with the help of this 16:9 widescreen theme for PowerPoint Online, and PowerPoint 2010 Mac and PC.
Enter the title of presentation along with your position in the organization in the title slide of free Waves template for PowerPoint Online. Make waves for this symbolic design, as it portrays conflicting emotions. Use it for presentations related to business trips, spirituality, and psychology. Make a brochure, promoting your service, and make use of charts, graphs, and SmartArt graphics to explain the technicalities of your service.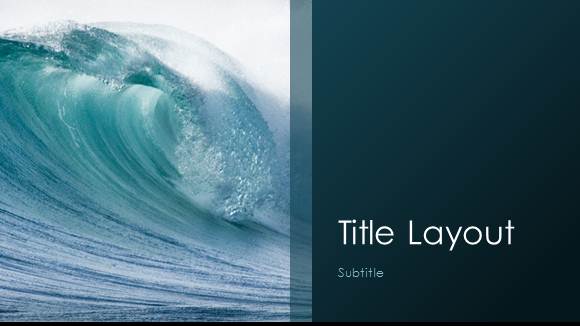 Add Statistics to See Your Product
Present a case study involving volunteers or group of patients by addressing the symptoms through the chart. The slide adds another dimension to your statistics by introducing a multicolored chart. The number of occurrences of a certain medical condition or an illness in a group of patients can be explain properly by assigning a specific color to each group. It helps in analyzing the data precisely through parallel placement of peaks in a single slide. Use this free business presentation as it displays multiple charts in the same screen, thereby, saving you from moving back and forth between charts.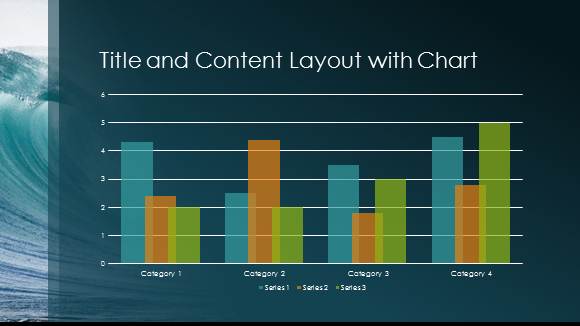 Relate the Data with SmartArt
Just before concluding the data, it is of utmost importance to give a summary of the entire case study. First of all, decide whether a matrix, or a pie chart realates the data better than a linear diagram or not. The first instinct is to go for a linear or circular relation. If that is not appropriate, you may look for more sophisticated designs. Blue water bubbles overlap to describe the interrelation of data in this free educational PPT theme.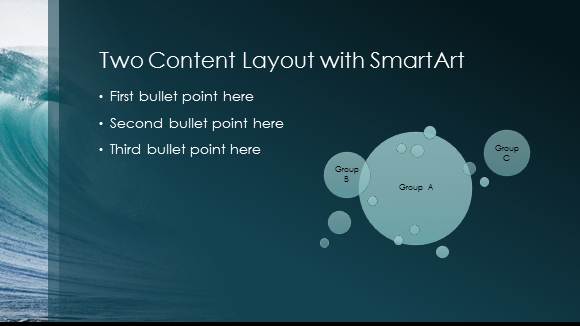 Start working on Free Waves Template for PowerPoint Online Now!