Google Hangouts is a popular option for online voice and video calls. People use it because these days most people have a Gmail account and/or an Android phone with them. This means that most people do not need to sign up to use Google hangouts. This also means that they can join the conversation directly from their PC, Android Smartphone, or Android Tablet device.
iOS users can click here to download Hangouts from the iTunes store to join in the call as a listener.
Android users can click here to get the Hangouts application and join in the call as a listener.
I'm Using A Web Browser Running On A Computer
I'm assuming that you'll be using your computer to give the presentation. I'll be showing you how to give a PowerPoint presentation by using Hangouts on a web browser. As far as I know, this can't be done on the Hangouts mobile application for Android. The screen can only be shared by running Google Hangouts on a web browser running on a computer (December 2017).
Starting Google Hangouts
Starting Hangouts is easy, simply type hangouts.google.com in your web browser and press Enter.
Click Video Call to start a call, and enter an email address and click Invite to send an invite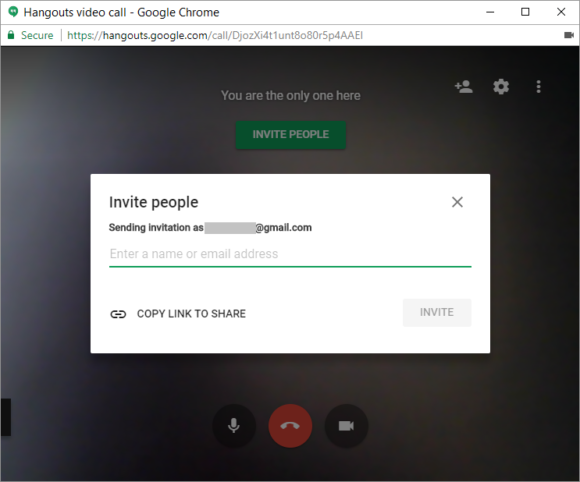 By Default, it should try to use your webcam. But you can change that.
Click the three dotted button on the upper-right corner of the screen.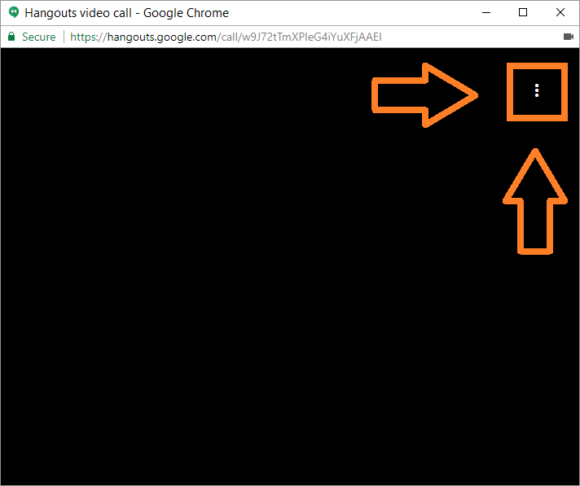 Click Share Screen from the options that appear as shown in the image given below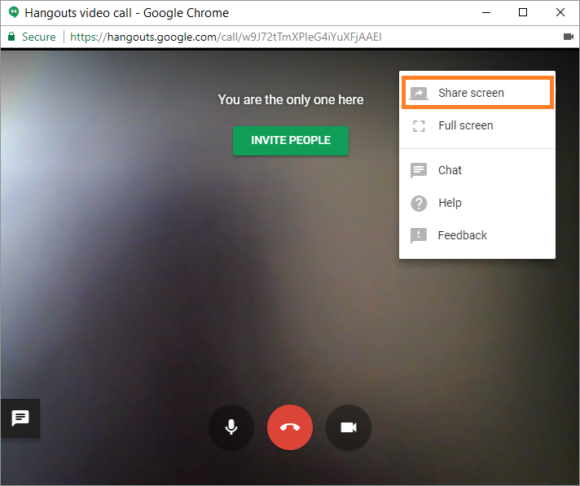 You can choose to share the entire screen if you plan on showing a web page for example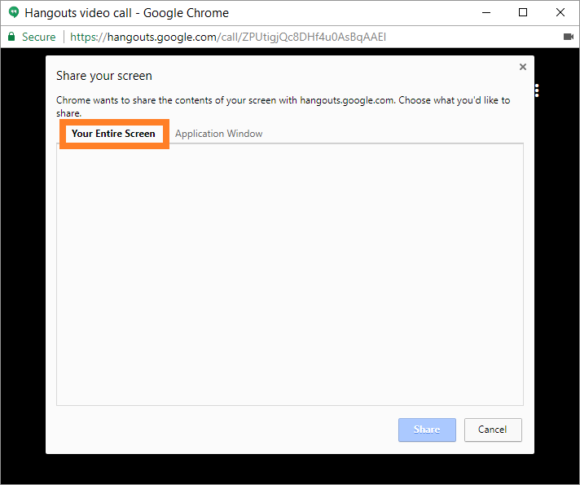 If you only want to share the presentation, then please choose the Application Window tab and click the PowerPoint window from the list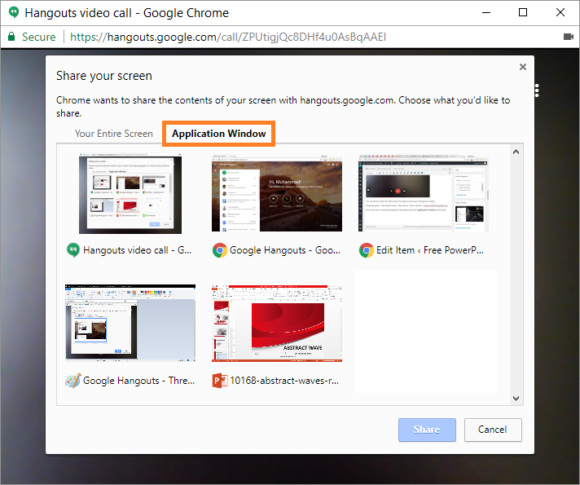 It is a video call, so you should be able to talk to them while sharing your screen. Present your presentation on the hangouts call by sharing your PowerPoint application window with all the attendees.
Thank You So Much For Reading!
Have A Nice Day 🙂