TeamViewer is a popular choice when it comes to remote access software. It is trusted and it is easy to use. However, did you know that TeamViewer does presentations as well?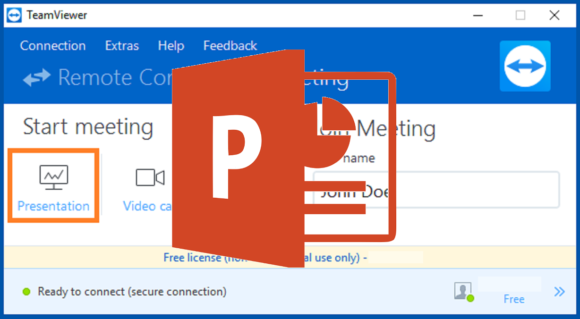 Please continue reading to find out how to use this free and useful feature.
What Is TeamViewer?
TeamViewer is a software mainly popular for its remote control features. It can be used to provide remote support to other users. It can also be used for screen sharing, online meetings, file sharing, and web conferencing.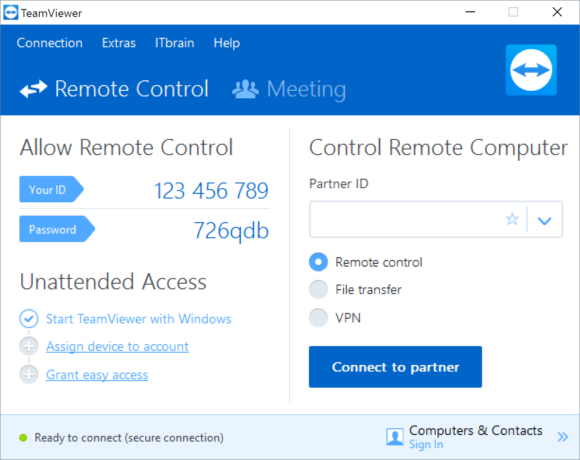 TeamViewer is available for a wide range of platforms, including  Microsoft Windows, Mac OS X, Linux, Chrome OS, iOS, Android, Windows RT, Windows Phone 8, and BlackBerry.
This gives you the ability to connect with almost anyone anywhere no matter what device or operating system they're using.
How To Use TeamViewer To Give A Presentation?
First, open TeamViewer and let it turn on. It should connect to its servers a green dot should appear on the bottom along with the text
Ready to connect (secure connection)
It should look something like this image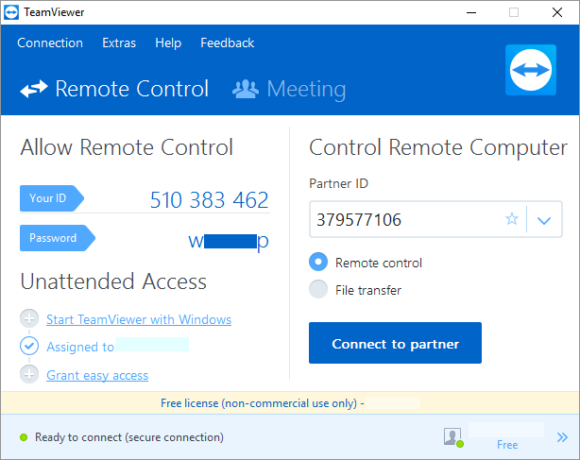 Now, please click the Meeting button/tab as shown below. This should open up the meeting menu.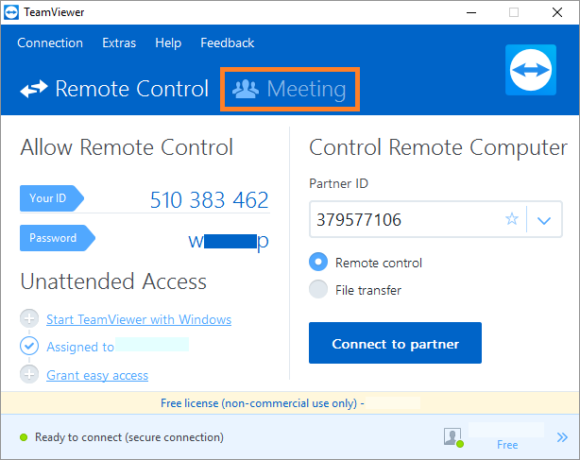 The meeting menu looks like the image below. Please choose Your Meeting ID and Your Name. After that, click Presentation to start the presentation.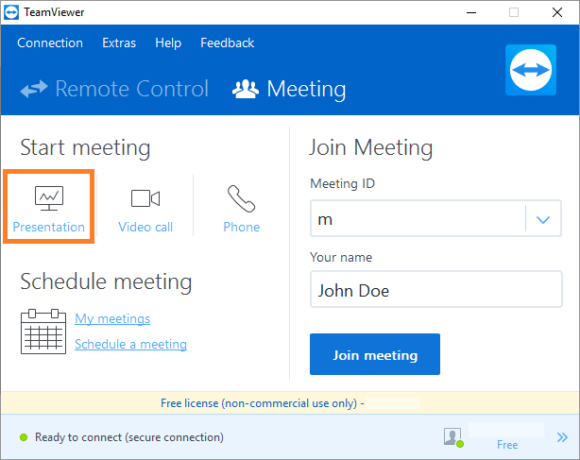 On the right side of this screen, you can see the area that you would use if you wanted to join a presentation. We will discuss it in a moment.
Once you click Presentation, it will start a screen sharing session. Now, you can open PowerPoint or any other software and start giving your presentation. Your screen and audio will be broadcast to anyone who joins the meeting.
How To Share A Meeting So That Other People Can Join?
Now, you can see the Meeting ID that you can share with anyone whom you wish to join the presentation. You can also use the options highlighted in the large orange rectangle to invite someone.
Namely, Invite contact, Send Email, and Copy to Clipboard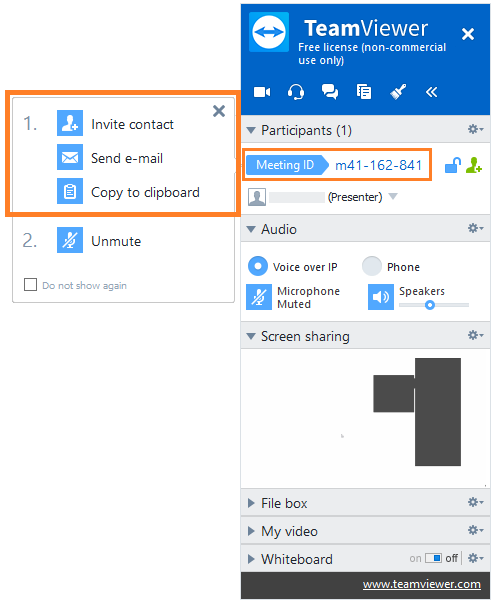 You can use this meeting id to join a meeting/presentation.
If you found this this article Helpful, then please like it below and leave us a comment!
Have A Nice Day 🙂
Image: [Public Domain] via Wikimedia Commons