When you're making a presentation, you may start by choosing a suitable background for each of your slides. You enter some text, choose suitable fonts and formatting for the presentation. Many times you also have to make sure that the company logo is properly highlighted.
This problem occurs frequently with downloaded templates. The problem being that the color scheme of the template does not work well with the logo or the background. This can impact the presentation significantly. The best way to have a unified look in your presentation is by having consistent colors.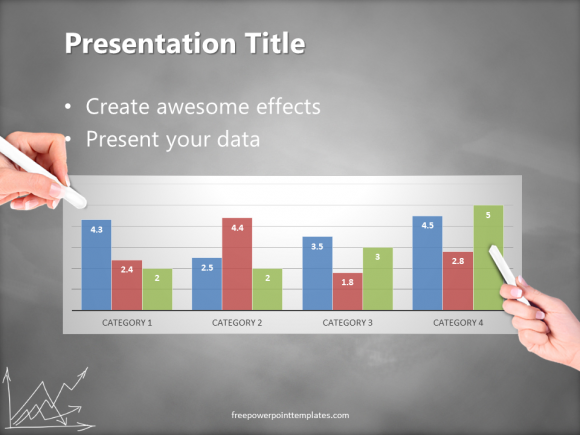 Choosing The Right Colors Is Important
Choosing the right colors here can make a huge difference in the end. You will need to choose the primary colors from anything that you can't change, for example the logo that the presentation represents. The problem isn't simply to choose colors that look similar, but to choose colors that complement each other. You can try looking at other marketing material made by the same company to see what color scheme is already in use. If you can't find anything of the sort, then you'll need to choose your own colors.
How To Choose A Different Color Scheme?
As you might know, there are a near limitless number of colors to choose from. You can choose 8 colors for the color scheme of the template. You can do this for the whole theme or individual elements in the theme.
PowerPoint 2016 actually comes with professionally chosen color schemes that can be used for any template. Each color scheme contains around 12 colors. It contains four colors for the backgrounds and text, six accent colors for various elements n the template, and two hyperlink colors. Here's how to change the color scheme:
Open the View tab and click the Slide Master button.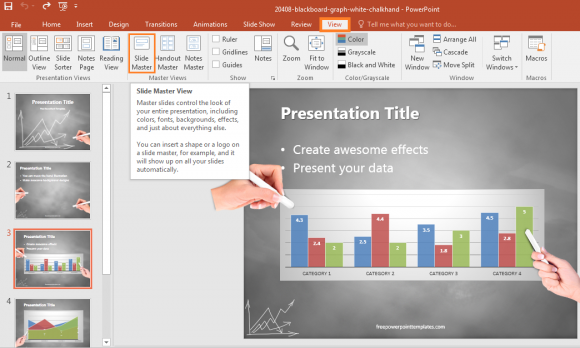 Click the Colors button as shown below and choose a color scheme.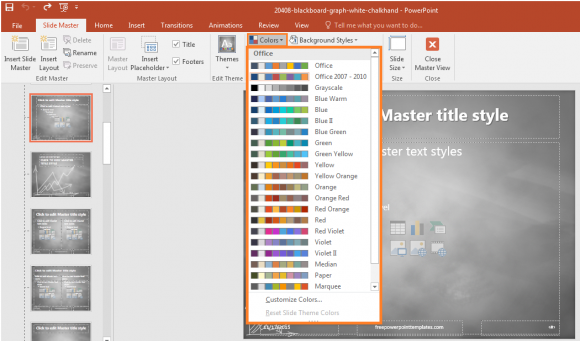 Selecting a color scheme is enough, but you can go one step further and click Customize Colors… to make your own color scheme. Make sure that you understand color theory well enough before you start to change too many colors.
If you liked the PowerPoint template you see in the screenshots above, then click here to download it. Have a great day 🙂