Want to know how to share a PowerPoint file with everyone quickly and easily? Well, you've come to the right place. DropBox and other such services are great for backing up these files as well as sharing them with anyone from anywhere.

What Are Some Other File Backup Services Like Dropbox?
File backup services like Dropbox, Box, Google Drive, OneDrive, and others are very common these days. After installing the client software of a service, you are asked to decide a new place for the backup folder or to include other folders in the backup.
These folders are then kept updated online. Only new changes made to files and folders are updated online. This saves internet bandwidth and gives you a minute by minute backup of your important files.
You can also pay for extra services like the ability to recover older versions of modified files.
Sign Up For The Free Service And Install The Client Software
Signing up is pretty easy. Simply click signup on these or some other service Dropbox, Box, Google Drive, OneDrive.
The website should offer you to download and install the free client software. During the installation, the installer should ask you what files you wish to backup. It will help you set things up.
How To Share A PowerPoint Presentation Using Dropbox Web Interface?
Here, we're going to use Dropbox as an example. However, you should be able to do the same thing using the web interface of any other file sharing service.
Simply visit the website of the service (Dropbox, Box, Google Drive, OneDrive) and login. After that, you should see the list of files that have been uploaded so far.
In the Dropbox web interface (Feb, 2018), you should see more options once you hover over the list of files. Usually a button labeled "Share", "Copy Link", or "Get Link" needs to be clicked.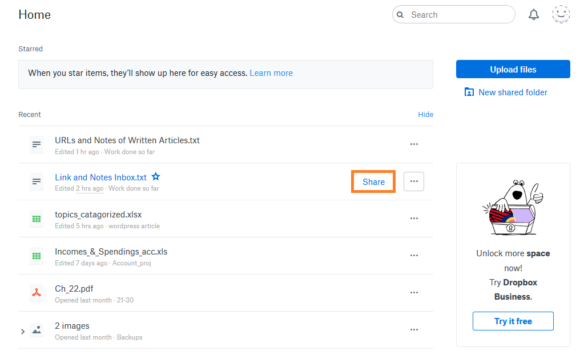 Once you click "Share" on the Dropbox web interface, you should see additional options. Here, you can type an email address to send an invitation to a specific email address Or, you can click Create a link to make a link which you can share anywhere.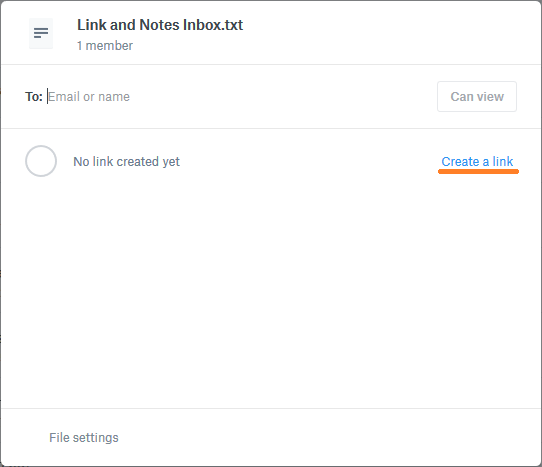 After clicking Create a link you should see the option to copy the link. Click Copy link and share the link as you see fit.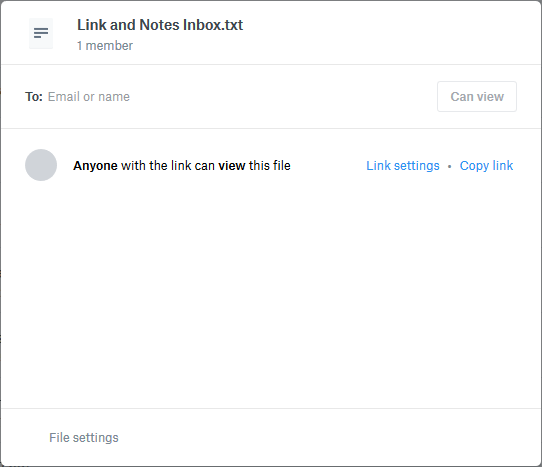 Note that you can set more permissions for limiting access by clicking Link settings. Once clicked, these options should appear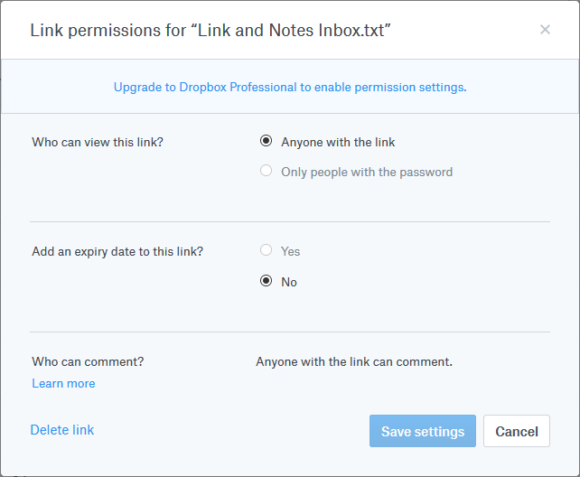 How To Share A PowerPoint Presentation Using The Client Software?
Usually, you will have to look at the instructions of the service you're using. In case of DropBox, you should be able to get a link without going to the DropBox website. You can do this by opening the DropBox folder on your hard disk, and right clicking the file.
Share A PowerPoint presentation by Right-click the file and then clicking Copy Dropbox link as shown here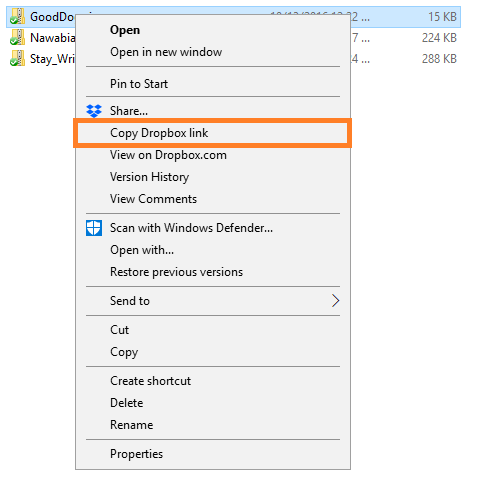 You can also share a PowerPoint presentation by clicking the (Dropbox) Share button for more share options.
Make sure that DropBox is running or you won"t see these options. You should see the green check mark logos when DropBox is running and the file has been synced.
Image: [public domain] via Wikimedia Commons