Manage your business on the go with Office 365 Small business Premium – a mobile version of Office, backed by the cloud.
24/7 Access means more Productivity
No need to note down information to sticky notes or pads, as you can add it conveniently on Microsoft Word, no matter where you are. It does not matter whether you are using a PC, Mac, tablet or a smartphone (Android or iPhone) you have an exposure to all the features of Microsoft Office. The cloud adds integration to PC and tablet version, so that the documents are up to date on all devices.

Lean Learning Curve
Installing the software and its features are no longer a hassle with step-by-step instructions and quick installation time. There is an admin center from where the user can manage their services and learn about newly released apps. Access the admin center from anywhere using the Admin app. Say goodbye to long wait time and application crashes as the design guarantees a smooth experience and a maximum uptime.

Office 365 | Designed for Business
Use Office 365 as a marketing tool in order to help your business get noticed. Get a domain name registered and have a branded email containing the domain name. Design a website for the Lean Startup business and add multimedia without having to pay extra cost. Design original marketing material that complements your brand name. Make free PowerPoint presentations and deliver an actionable sales pitch to build loyalty among customers. Video conferencing and screen sharing using HD video option helps communicate professionalism.
Included tools – Word, PowerPoint, Excel, Outlook, Lync, OneNote, Access, Publisher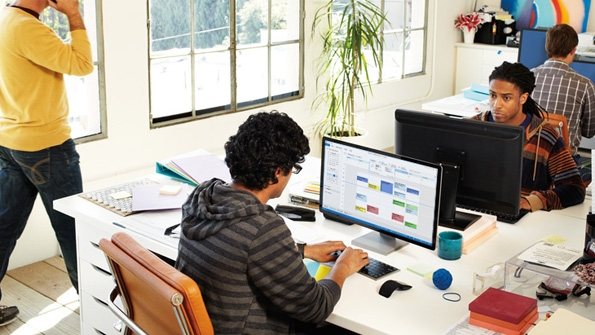 Mobile Features
Use the touchscreen or a pen to transfer your ideas directly on to the screen and review them later. Additional tools are build-in to recognize the pattern of data entered through the touchscreen with auto-complete feature.
Office for iPad or Office 365 Small Business Premium supports Windows 7 and Windows 8. It also has Mac support, as it runs seamlessly on OS X 10.6 or later versions, in addition to version 7 for iPad. Download Trial Version of Office 365 Premium today