You've inserted and image in PowerPoint. It fits perfectly with your presentation's overall theme. However, there is one thing that does not fit well at all and that is the background of the image. Would be great if it were transparent.
Maybe the background is a white square. maybe it is some other colour and it is not looking as nice as it should be. 
I am not a graphic designer
You might think: Oh well,  I can't do anything about that. I am not a graphic designer.
You might think that you need to use an image editing software and fancy skills to make the background of this image the same as the background of your presentation slide.  
However, this feature is already built into PowerPoint.
PowerPoint can remove static backgrounds from any image
PowerPoint gives you the ability to remove any colour from a picture. This feature that makes a specific colour transparent. And, the great thing is, it's very easy to use. Anyone can do it in very few and simple steps.
How to remove a static background from an image in

PowerPoint

 2013 and PowerPoint 2016?
Insert an image in PowerPoint. You can do this by clicking the INSERT tab from the Ribbon Toolbar and then clicking Pictures as shown below. Choose a picture to insert it in the presentation.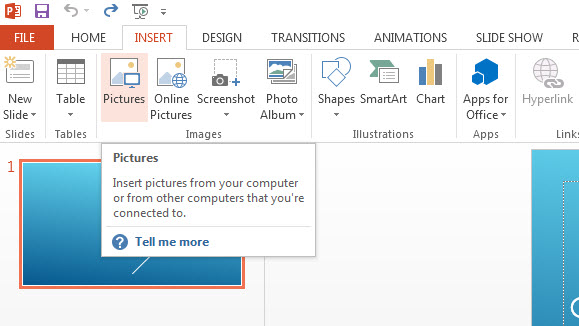 Once you have your image inserted into the PowerPoint slide, it should look something like this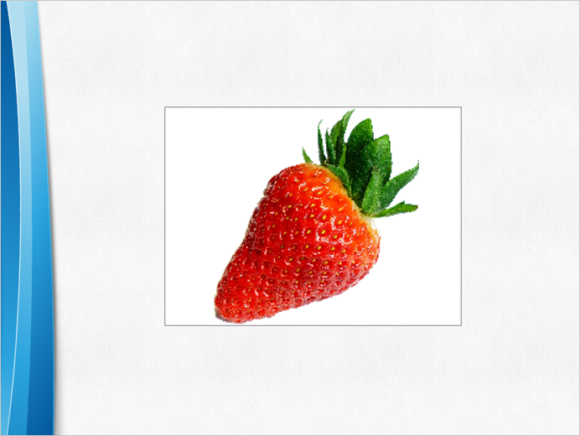 (Please click here to download the PowerPoint Template used in this example)
Click the image whose background you want to make transparent.
New options should appear in the Ribbon Toolbar. Under PICTURE TOOLS, click FORMAT as shown below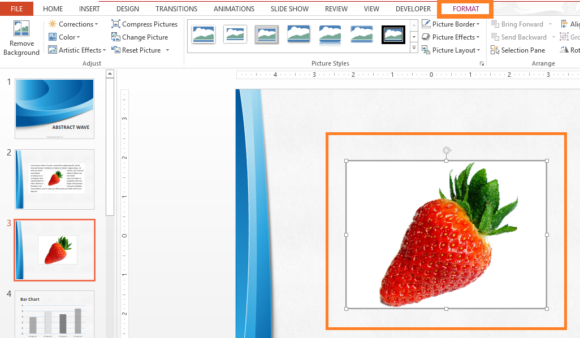 Now, click the button labeled Color and then click Set Transparent Color from the list of options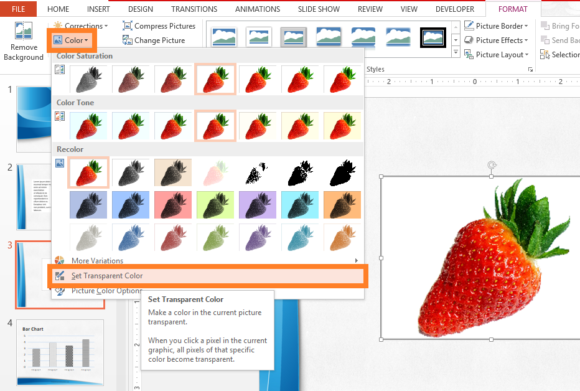 The mouse arrow should change. PowerPoint is asking you to select a color to remove from the image.
Click the background of the image as shown below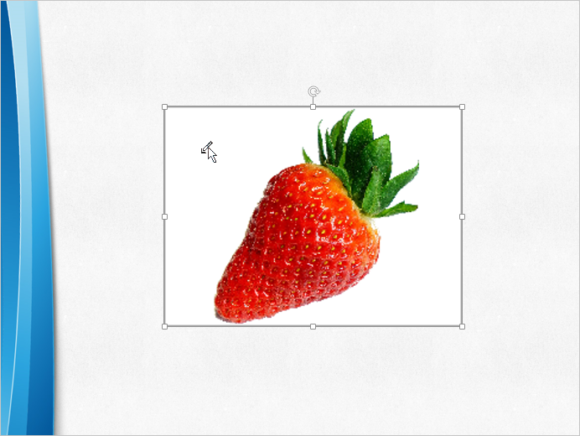 And there you go. Here we have an image with a nice transparent background ready to be used in the presentation.
If you liked this article then please Comment and Share it on Social Media. Have A Nice Day 🙂