Are you one of those people who get really annoyed when someone is giving a presentation and the mouse pointer appears randomly on the screen?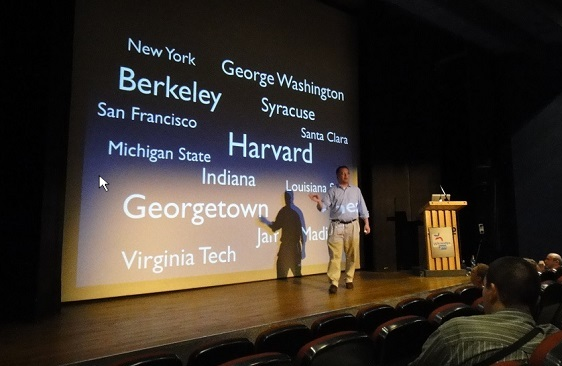 You just want to tell the presenter "Hey! Please get the mouse pointer out of there. Its too distracting".
Its when you give your own presentation that you realize that this can also happen to you. If you're not careful of course.
Don't worry though. We've got you covered. Read through this article and you should know how to avoid this potentially embarrassing situation.
Hide The Mouse Pointer By Setting It As Hidden
There is an option in PowerPoint which you can use to hide the pointer while in slide show mode.
In PowerPoint 2010, PowerPoint 2013, and PowerPoint 2016. Follow these instructions.
Open a presentation of your choice and start the slide show.
Now, Right-Click the screen during the slide show and click Pointer Options, then Arrow Options, and then Hidden as shown in the following image.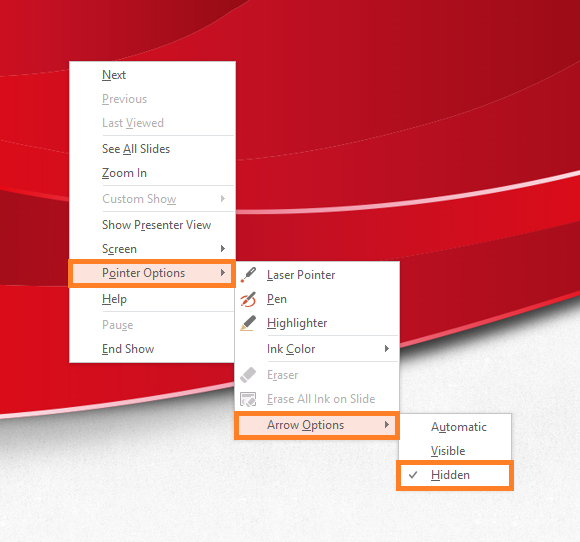 Drag The Mouse Pointer To The Right Side of The Screen
Once the slideshow starts, drag the mouse pointer to the right side of the screen until it disappears.
This won't work if you drag the mouse pointer to the top, bottom, or the left side of the screen unless your screen is in dual display mode.
Make sure to put the mouse in a place where it will not be moved easily. If its a wired mouse, then you may also consider unplugging it for the time being.
Drag It To Another Screen
If your computer is connected to a projector or a large screen, then you have the option of enabling dual display and extend the desktop to span both displays.
This gives you the ability to use both screens. Now, you can easily move the mouse pointer from one screen to another.
Move it to another screen to hide it from the audience's view.