To make a professional looking presentation, you have to make sure that everything looks proper. These days, there is so much stuff on offer that you don't have to make content yourself.
Rather, you can simply download pre-made content from the internet. There are websites like FPPT where you can get a nice looking template that suits your presentation. You can also get free to use images for your presentation.
But, what happens when you find your chosen image and insert it into a presentation slide?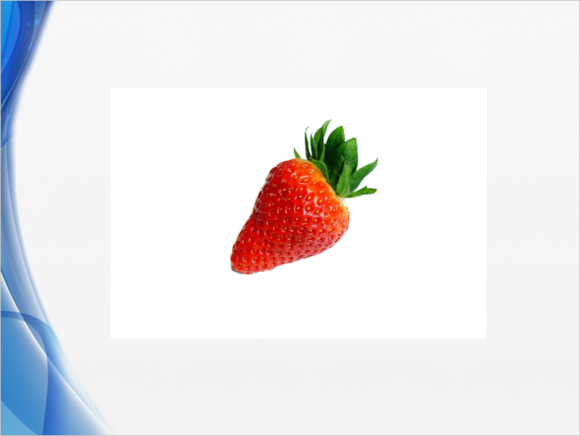 Doesn't look too presentable, does it? Of course, you can use an image like this, but many people will not want to take your presentation seriously because of it.
You Can Change The Background of Almost Any Image Using GIMP
You can use a free image editing software to make the background of this image transparent, click here for more instructions. But that can take 15 to 10 minutes if you're doing this for the first time.
A Quicker
Solution

 Is To Change The Background of Your Slide Instead

If you're looking for a simpler solution, then you can use PowerPoint to make the slide background same as the image background. Thus making it look like this: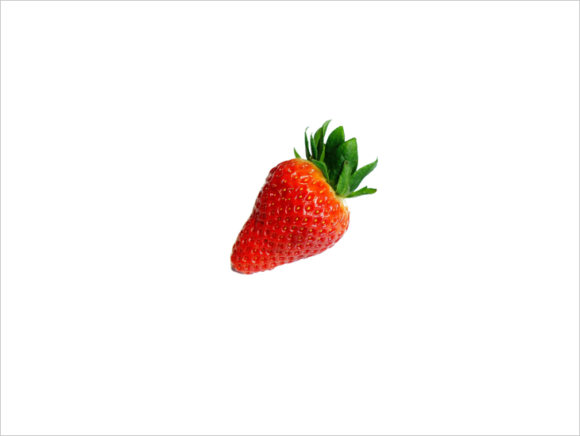 This will work very nicely with images that have a static background.
How To Change Background Color Of A Slide To Match The Background Color of An Inserted Image in PowerPoint 2013?
Insert your chosen image in your PowerPoint slide. Now, Right-click the background of the slide and click Format Background… as shown here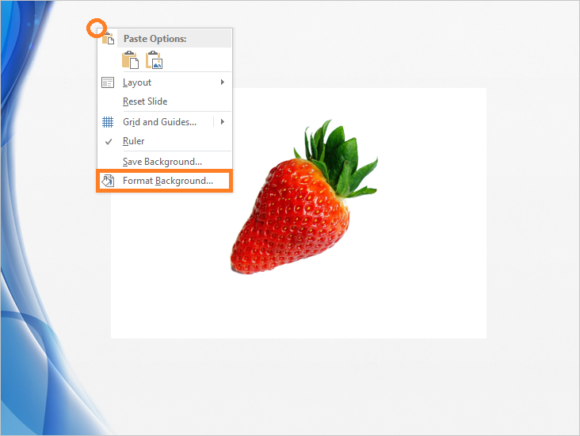 A menu should appear on the right side of the screen. Choose the Fill tab (Paint Bucket) and choose Solid Color from the available options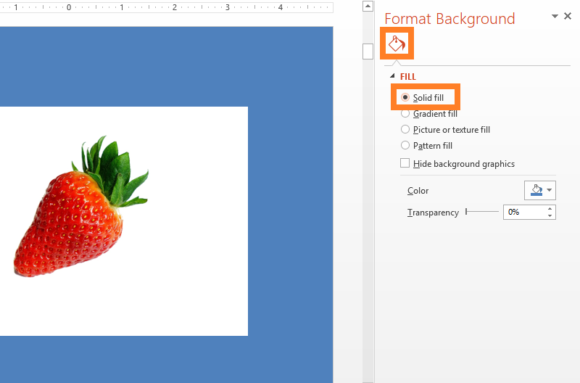 Now, click the color bucket to choose a color, and click Eyedropper as shown here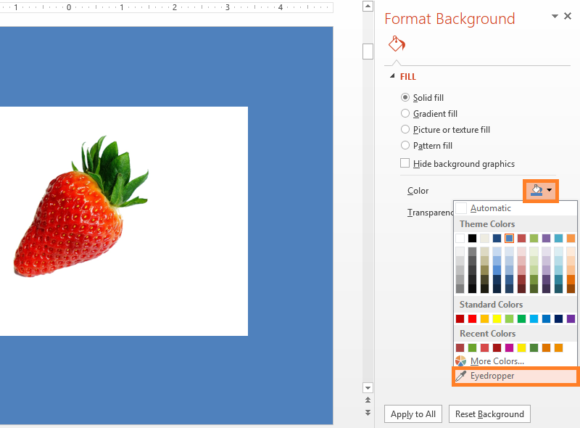 Click an area of the background on the image that has a uniform color. Doing this will enable us to copy that color. It should get applied to the slide as soon as you click.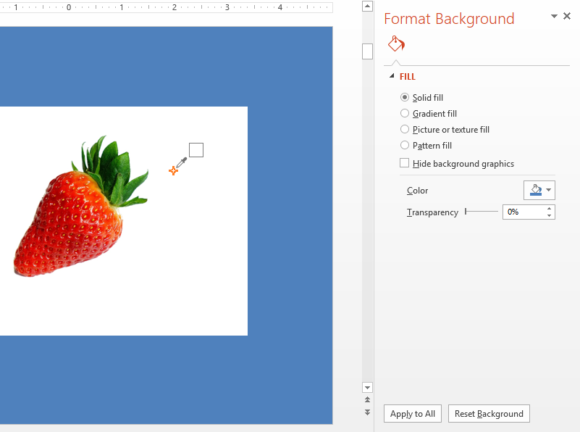 The result should look something like this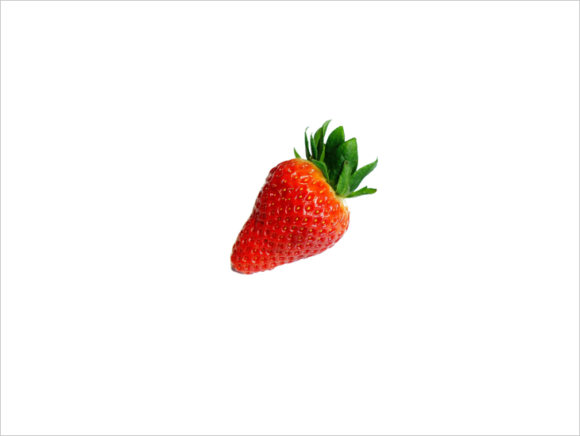 If you're planning on inserting more images on the same slide, then make sure that they have the same background color.
Thank You So Much For Reading! Please share this post on Facebook, LinkedIn, or Google Plus if you found it helpful. Have A Nice Day ?