On March 23, 2015, Microsoft came out with the preview release (15.8.1) of Microsoft Office 2016 for Mac. Since then, they have updated not only the features, but also the overall look of their product. The Microsoft Office 2016 for Mac (Updated Preview) brings additional features to Word, PowerPoint, and Excel. The top bar appears colored, and the bottom bar is refined.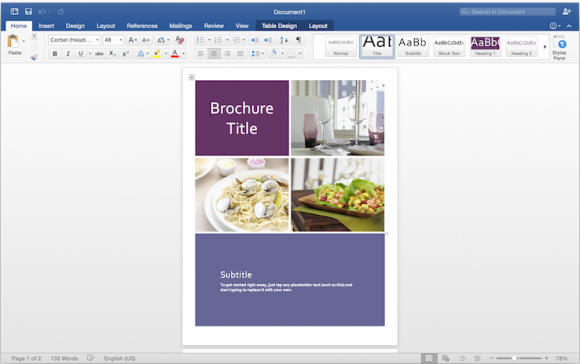 Updates for Microsoft Word
The latest release of Word includes the option to create a custom dictionary, and the ability to exclude words from the dictionary as well. Users can now browse the online word templates directly from the Word application. In subsequent releases, users had to visit Microsoft's website to gain access to the templates. Additional features include simplified new user information, new keyboard shortcuts, bug fixes, and VoiceOver updates.
Updates for Microsoft Outlook
Outlook has a new feature added, known as, "Propose New Time." It allows real time communication between the attendees of a meeting and the meeting organizers. Modify meeting timings by sending a request to organizers. The organizers can then update the meeting timings and notify all the attendees without hassle. Additional features include bug fixes and various networking enhancements.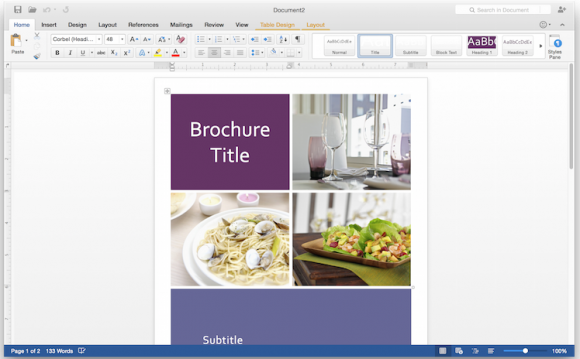 Updates for Microsoft Excel
The Analysis ToolPak for Excel is updated. It's function is to provide a means for data analysis for engineering and statistics. The Excel Solver is also added. It's function is to provide solutions to decision problems, such as the Transportation Problem. The VoiceOver feature has seen improvements.
Updates for Microsoft PowerPoint
PowerPoint, just like Excel, now has an improved VoiceOver feature. Bugs reported by users in the March 2015 preview have also been fixed.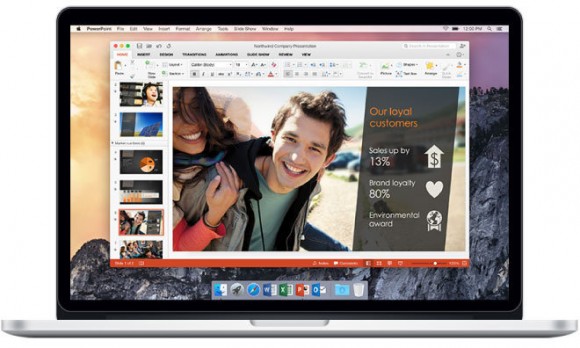 Download Microsoft Office 2016 for Mac (Updated Preview) for free. The update is compatible with OS X Yosemite. So, download your copy right now and run free PowerPoint templates to make presentations pertaining to Business and Education. The official release is expected in the second half of 2015.