We have all been to a bad presentation. The ones in which the presenter spends all their time monotonously reading text off the screen. These are boring presentations where it is hard to focus on whats being said. Sometimes a lot of the text is too blurry or small to read.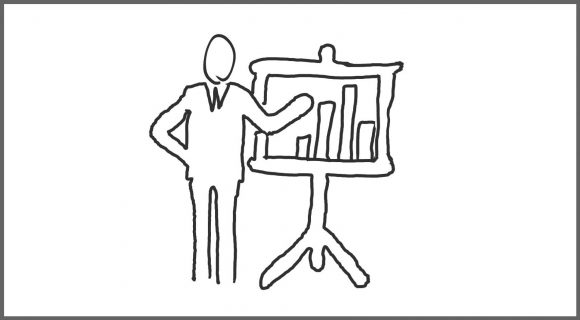 Costs of Poor Presentations
The potential costs of poor presentations include longer purchase cycle, fewer sales, more queries, etc. When presented internally, poor presentations can delay important decisions, result in more meetings, more queries, bad decisions, and delays in promotions.
Cost of Poor Presentations in Terms of Money
We can only make a rough estimate of how much bad presentations cost. This is because these costs are not part of the sales report or the balance sheet. Most of the dollar cost of poor presentations comes from lost time.
Examples of Time Lost Due To Poor Presentations 
Some examples of lost time include extra queries, more research, more meetings, and more reviews to get the same information.
Calculating the Cost of Poor Presentations
Making an estimate of the monetary cost of bad presentations is pretty simple. First, you need to find out how many internal presentations are given every week. The number is usually pretty high when you factor in reports, and meetings as well.
After that, determine how many of these presentations are done poorly, and require more work. How much extra time is spent by the staff to explain the contents of poor presentations on average? This includes any additional meetings, additional presentations, etc.


(source)
Finally, according to this formula, multiply these hours to the average wage of the staff who do the extra work.
What Causes Poor Presentations to Begin With?
Usually, the biggest cause of poor presentations is an inability to use PowerPoint. Simply using PowerPoint doesn't magically explain a topic. Presentations needs to be prepared in a way that the subject matter is easy to understand. So, having employees who know how to make a good presentation can really make a difference for almost any organization.