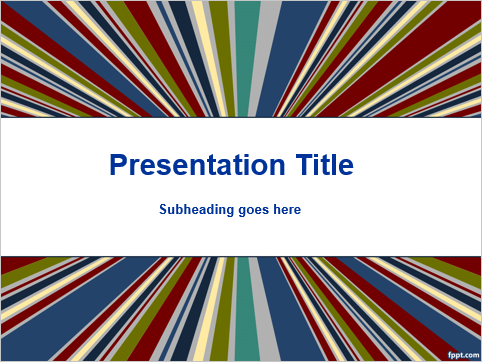 Click here to download this presentation from FPPT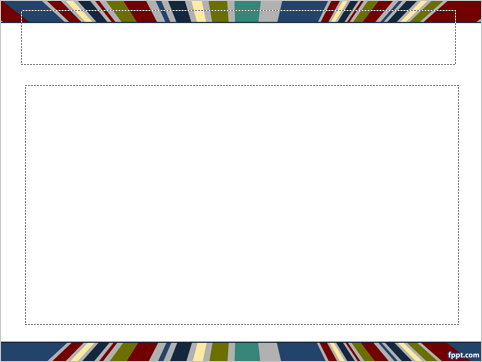 Compatible With Almost Any Presentation Editing Software 
This PowerPoint template can be viewed and edited using almost any version of PowerPoint.
It should also work with almost any online presentation exhibition platforms and Live presentation software.
The simplicity of the Multi Colored Rays Abstract Pattern Template makes it compatible with Google slides, and
Keynote (Mac OS), Open Source office software like LibreOffice Impress (Linux & Windows) among others can open this file.
Light and Portable Template
The simplicity and small size of the Multi Colored Rays Abstract Pattern Template make it very suitable for sharing over email.
The fact that it is compatible with so many platforms makes it ideal for sharing. Everyone should be able to open it without compatibility issues regardless of software or operating system.
Aspect Ratio of The Presentation File 
This is a 4:3 (box) ratio PowerPoint template. It is not available in 16:9 (widescreen).
Which means that it is ideal for older projector screens which still use the 4:3 standard.
However, it will also work on newer widescreen displays which makes it a good choice if you're not sure what kind of screen you will be delivering your presentation on.
Where To Use This Template?
Due to its simplicity, the Multi Colored Rays Abstract Pattern Template can be used in almost any presentation that has a positive theme or subject matter.
This includes presentations including celebrations, announcements, results, good news, exciting news, etc
What The Template Looks Like
The main template theme looks like rays of multi-colored lights coming out of the center.
This draws the audience's attention to the middle of the slide.