If you're working with PowerPoint files, you may need to open them on different devices.
If you don't normally deal with PowerPoint files, then you'll probably want to open these files without installing Microsoft Office.
Either way, a free PowerPoint viewer from Microsoft can certainly help a lot.
A Free PowerPoint Viewer From Microsoft?
Yes, many people may not be aware of this. But, Microsoft offers a free PowerPoint file viewer on their website to anyone who wants to open a .PPT or .PPTx file.
Features of PowerPoint Viewer 
The PowerPoint Viewer allows you to open fully featured presentations. It can open any PowerPoint file created using PowerPoint 97 onward till PowerPoint 2010 (as of 11 October 2017). It supports opening password protected PowerPoint presentations. It also supports printing of presentations.
However, editing is not allowed.
How To Install PowerPoint Viewer?
First click here (or search for PowerPoint viewer online). Click the orange Download button to start the download.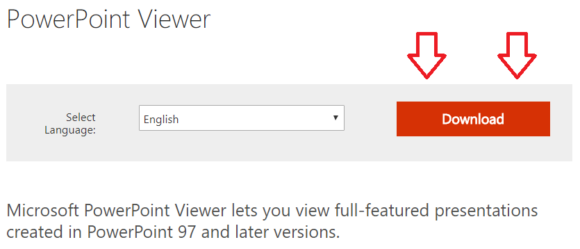 It is usually best to un-check all options and click No thanks and continue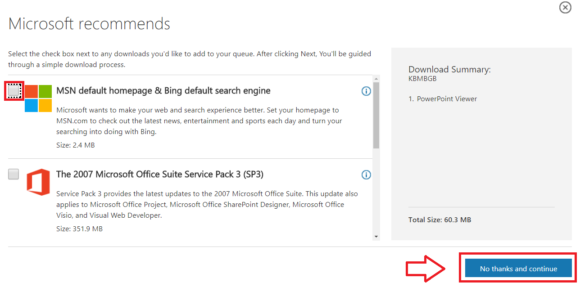 The Download should start. The download speed may be a bit low. So, it can take a little time even if you're using a fast internet connection.
Double Click the installation file once the download completes. You should see a box asking you if you want to allow this app to make changes in your computer, click Yes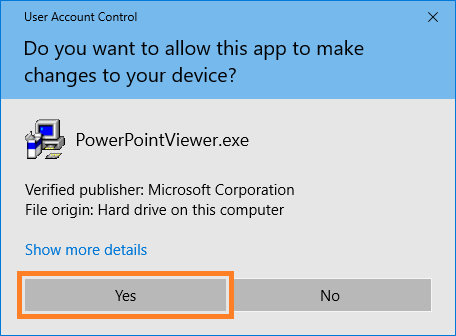 You should be presented with a license agreement. Ideally, you should read it. Click the check box to accept the agreement and then click Continue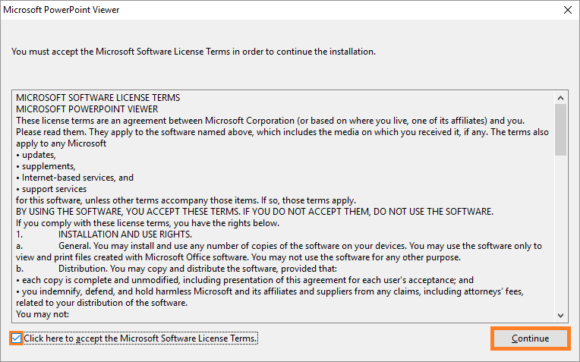 It should start installing. Read the instructions and click Next to continue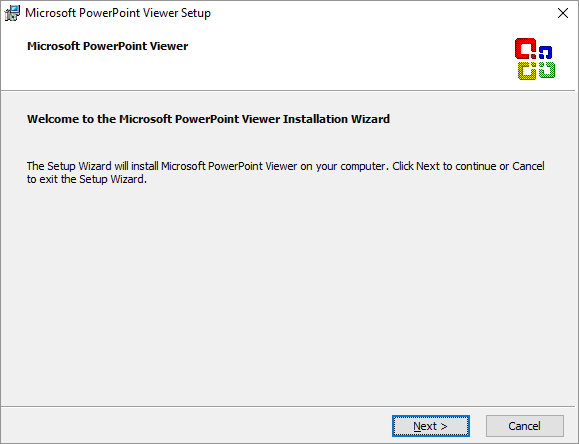 Click Install to install it in the default location. Default location is usually the best.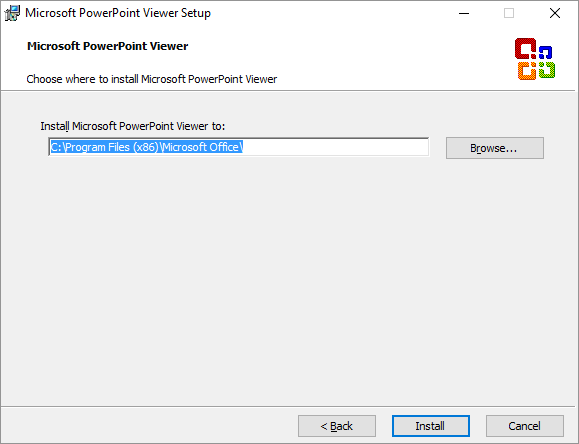 It can take a few minutes to install. After that, a box appears to tell you if the installation was a success. Click OK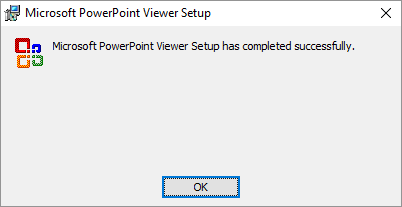 How To Open PowerPoint Viewer?
Once installed, you should be able to launch PowerPoint viewer from the start menu. Press the Windows Key to open the Start Menu. Now, scroll down the list of installed programs to M for Microsoft. You should be able to find Microsoft PowerPoint Viewer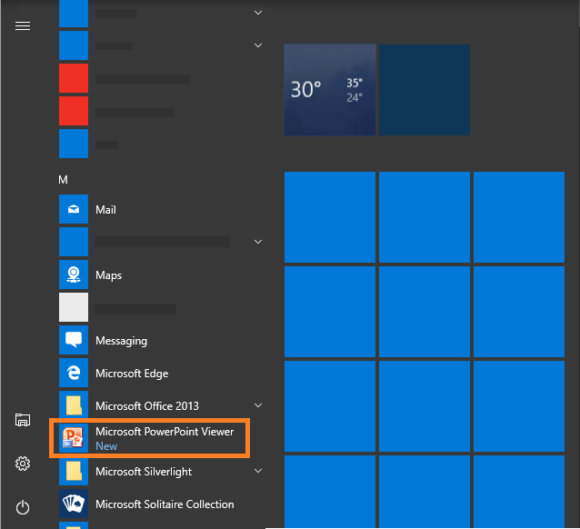 Once you launch it, it should immediately ask you for files to open.
Browse to the PowerPoint file and open it. It should open normally.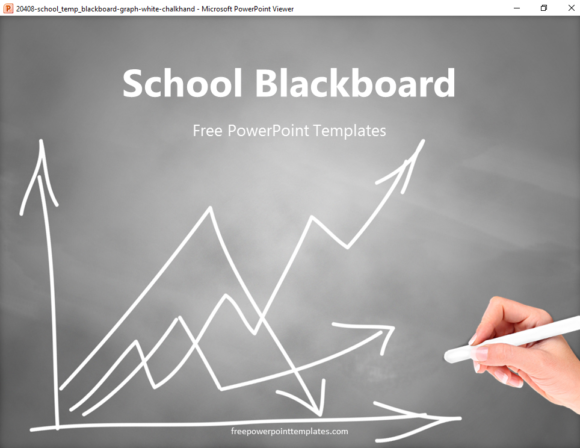 (Please click here to download the PowerPoint Template used in this example)
Image: [Public Domain] via Wikimedia Commons