It is rare, but sometimes PowerPoint may not be able to open a presentation file for various reasons. PowerPoint can show an error message, freeze, or crash when attempting to open a certain file. So, what do you do when PowerPoint refuses to open a file normally? You start PowerPoint in Safe Mode and then try to open that file once again.
What Is PowerPoint Safe Mode?
PowerPoint Safe Mode is a mode in which PowerPoint launches without any add-ons and extensions. If you're having trouble starting PowerPoint normally, then it can help you eliminate possible issues caused by a defective extension or an add-on.
How To Start PowerPoint in Safe Mode?
You can start PowerPoint in Safe Mode by following these steps:
Press the Windows Key and start typing "powerpoint" to search for it. PowerPoint should appear in the list of search results as shown in the image.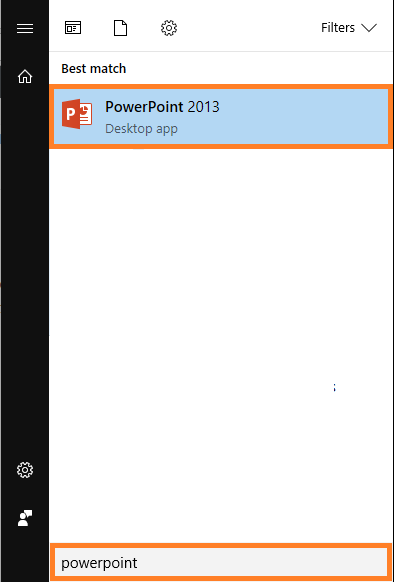 Press and hold Ctrl and Double-Click the PowerPoint icon in the search results. Click Yes, when asked if you want to start PowerPoint in SafeMode.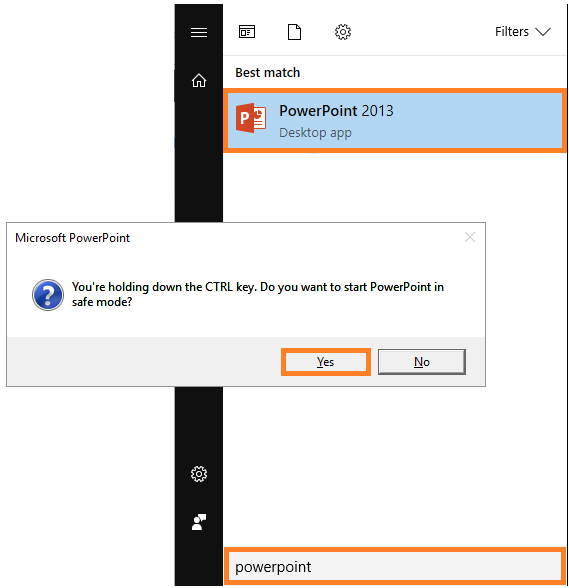 Now, try opening the PowerPoint file once again. You should be able to open it this time. If not, then try repairing the PowerPoint. Please click here to see detailed instructions from Microsoft's own website on how to repair a PowerPoint installation.