Want your PowerPoint presentation to start as soon as you press Enter on a file? Well, its not only possible but its been possible for a while (since PowerPoint 97). This will work on almost any version of PowerPoint and you don't even need any extra software. All you need to do is save your presentation as a show file (.PPS) and that is it.
Want more details? Please keep reading to get more info on how to save PowerPoint files such that the presentation starts automatically when you open a file.
What is a PowerPoint Show File?
A PowerPoint show file automatically starts in slide show mode as soon as it is opened. No longer will the audience have to wait while you look for the slide show button in a live presentation. It looks impressive and anyone can do it without installing anything extra on their computer.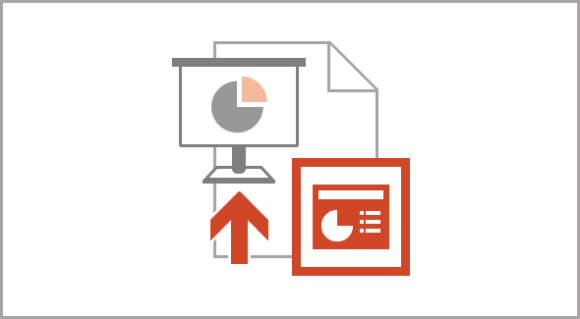 These files have the .PPS file extension. PowerPoint 97 is known to be the first version of PowerPoint to support this feature. This feature was maintained till 2003 but it is also available in advanced versions of PowerPoint. Any modern computer with PowerPoint installed on it should be able to run PowerPoint Show (.PPS) files.
How to Save a PowerPoint Presentation as a Show File?
Open your presentation in PowerPoint. Once all the editing has been completed, you can save it as a .PPS show file.
Normally, when you save a presentation it gets saved as a .PPT or .PPTx file. To make a .PPS PowerPoint Show file, we need to select the .PPS file type from the Save As dialog box.
Click FILE from the Ribbon Toolbar and click Save As from the left-hand menu.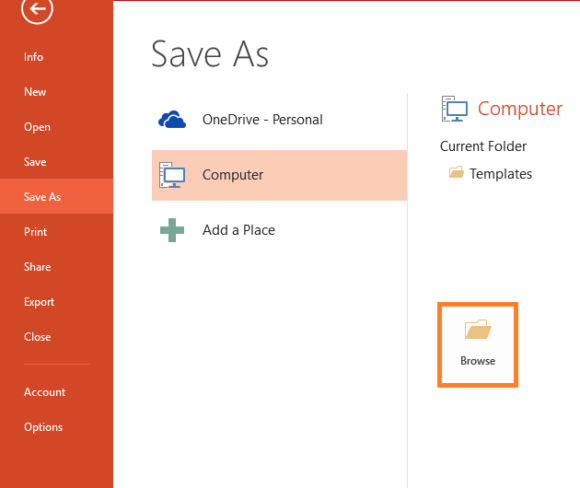 In the Save As dialog, click the Drop-down menu labeled Save as type and choose PowerPoint 97-2003 Show (*.pps) from the list of options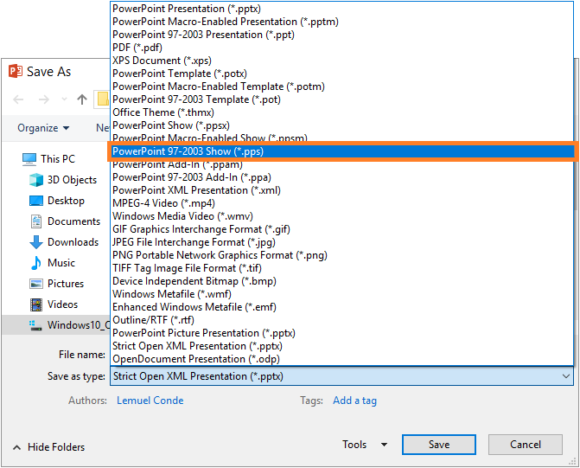 Make sure to also save a standard .PPT or .PPTx file for editing. After saving the presentation, you can make a .PPS PowerPoint Show file from the final version of the presentation.
Only Features Till PowerPoint 2003 Will Be Available in PPS
Be aware that only PowerPoint features till PowerPoint 2003 are fully supported by .PPS PowerPoint Show files. This is because the PPS format was discontinued after 2003.
Any features or elements that might have issues will be pointed out by the PowerPoint Compatibility Checker when you try to save your presentation file as PPS on PowerPoint 2007 or later versions.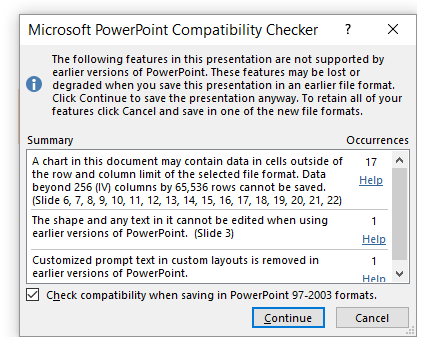 Images: [Public Domain] via Wikimedia Commons