It would be unusual for a business presentation to end without any questions from the audience. This can be a big presentation on a stage, or a smaller presentation in the office. Some presentations are just not complete without a questions and answers session.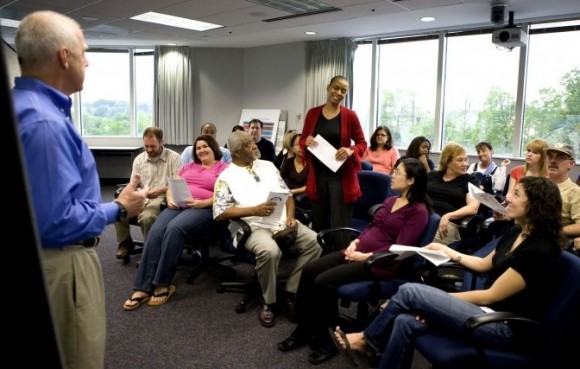 Anticipating The Audience's Reaction
You may think that everything you're saying is plain and simple, but not everyone in the audience thinks the same as you do. In this case that your presentation contains a call to action, the audience might ask questions to make sure that they're not making a mistake in their decisions.
Anticipating The Audience's Questions
This is something you should do when you're planning for the presentation. You have to think about the questions that might come into people's minds after watching the presentation. If you can anticipate their questions, then you can plan how to answer them in advance. You may need to prepare good answers for generic and common questions.
Make a Backup Slide
A backup slide is a slide that is normally hidden. People don't see this slide in the presentation. You can use this slide(s) to answer a specific question. If you are not asked that question, then you won't need to show that backup slide either.
Keep Links To Files And Sources
You can add tiny hyperlinked text at the end of the slide to cite sources. This also enables you to open the source and look at it. If you hyperlinked a file, then clicking the hyperlink will open that file in an appropriate software program. You can open the link and discuss it with the audience without searching for it on the spot, or having to say no.
The fact that you're willing to take questions from the audience means a lot. It gives the audience a chance to interact with you the presenter, and ask questions directly. Answer the audience's questions and help them get a better understanding of your material.
Image Courtesy:
Man speaking at a town hall meeting with audience by Cade Martin [CC BY 0] via public-domain-image