Most of us take our PC's keyboard for granted. This is because there seems to be no need to learn anything new unless its really important. Keyboard Shortcuts are one of those things.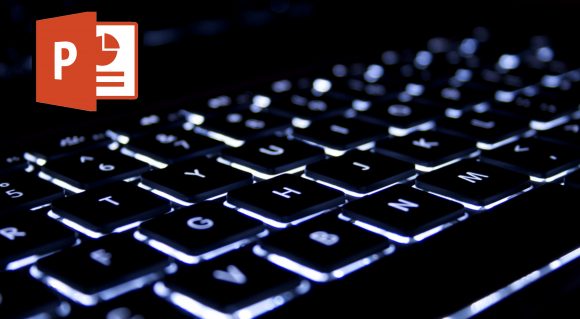 Why Use Keyboard Shortcuts with PowerPoint?
Many people don't use the keyboard as well as they should when making a presentation on PowerPoint. The most common keyboard shortcuts that people use are Ctrl+C and Ctrl+V for Copy and Paste respectively.
They use these keyboard shortcuts because doing the same thing with a mouse would be slower, and more work. Using many other useful keyboard shortcuts can save you plenty of time in the long run.
Move Objects in PowerPoint
An object is anything you see in a PowerPoint slide. Objects are usually different kinds of boxes containing anything from images and shapes to charts and tables. You probably know that you can click and drag a box to move it around on the slide. You can also use directional keys on the keyboard. But, did you know that you can adjust their position one pixel at a time by using Ctrl+(←↑↓→) ?
Dealing With Invisible Objects
This is a common problem with PowerPoint slides. Especially with slides that are copied from other presentation files. Invisible objects either in the foreground or background can show up in front of other objects.
You can select everything by pressing Ctrl+A, but a better way is to click one object and press the Tab key Keep pressing it until you've selected and deleted all undesired objects. This method should select any and all objects on the slide at least once.
Make A New Line Without Leaving The Box
When you're tryping in an object (box); you may not be able to make a new line as soon as you press Enter on the keyboard. If you want to make a new line then press Shift+Enter instead of pressing Enter. This will cause a 'line break' instead of making a new paragraph (leaving less empty space between lines).
Image: [Public Domain] via Wikimedia Commons