There is a lot of buzz around schools using PowerPoint in the classroom to teach their students. The presentation software of choice is usually PowerPoint. It is the most widely accepted presentation software after all.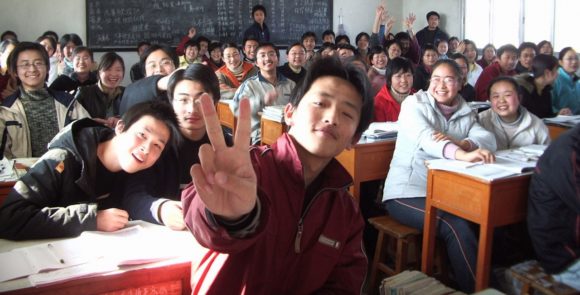 Should You Jump on The Bandwagon of Using PowerPoint in the Classroom?
Everything has its Pros and Cons. What are the Pros and Cons of using PowerPoint in the classroom?
You can use this knowledge to decide what to teach using PowerPoint and what to teach without using PowerPoint. Lets get started with some of the biggest Pros and Cons of using PowerPoint in the classroom.
Pro: Great For Introducing New Topics
Using PowerPoint can make the topic look a lot more interesting to the students. That is why it is a very useful tool when introducing a new topic.
Pro: Use of Custom Multimedia is Possible
You can include illustrations, images, even audio and video to the presentation to help the students get a nice introduction and overview of any new topic. It can also be used for specific lessons or the whole course.
Pro: Use of Custom Animation is Possible
Simple custom animations can be used to move things on the screen and reveal more of an image or data as you talk more about it.
Pro: The Slides Can Be Shared With All Students Easily
The school's LMS can be used to provide students with the slides. The files can also be uploaded to a file hosting website.
This way, the students will be able to access the slides and study from them on pretty much any phone, tablet, or computer device connected to the internet. They won't need to print or photocopy anything. However, the slides can be printed if needed.
Con: Using A Lot of Text Can Make Using PowerPoint Less Useful
If you like using a lot of text in your classroom Presentations, then its better to just use a textbook or printed notes instead.
Con: Using The Wrong Font and Colors Makes Things Hard To Read
This one is really important. Because, sometimes people make presentations that are really hard to read. Make sure that this does not happen to you. Read the instructions included in this link.