If you are used to giving webinars then you know how handy it can be to have a recording of a webinar with you.
Giving a webinar takes a considerable amount of time and effort. Hosting multiple such events can be really taxing.
If you don't have enough time to host your next webinar, why not simply stream a pre-recorded webinar?
In today's blog, we'll be talking about how you can record a webinar delivered through a TeamViewer session.
What Is TeamViewer?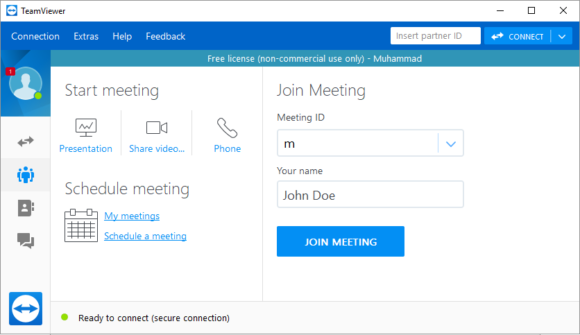 TeamViewer is a computer software which is known best for its remote support features. It helps people share their desktop or mobile screen with another person who is able to remote control their computer (after getting permission). This allows people to receive technical support from another person no matter where the other person is located.
In addition to remote support, TeamViewer is an excellent software for online meetings and web conferencing.
Since version 3.5 TeamViewer added the nifty feature of allowing users to record their online web conferencing session. This is the feature that we'll be talking about today.
How Can I Record a TeamViewer Webinar?
Recording a session on TeamViewer is fairly simple. All you need to do is enable it in the settings.
Launch TeamViewer and click Extras from the menu.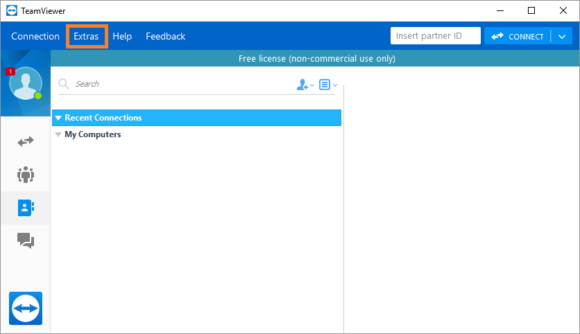 After that, click Options as shown below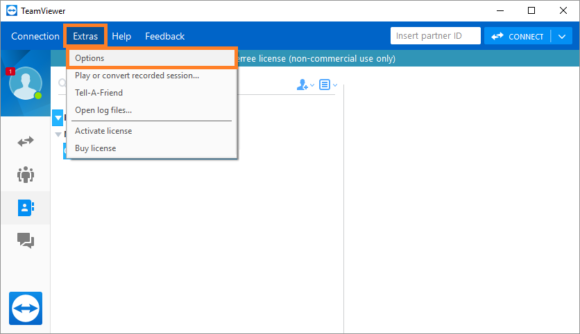 You should see a screen like this with the General tab selected. The options that we're looking for are in the Meeting tab.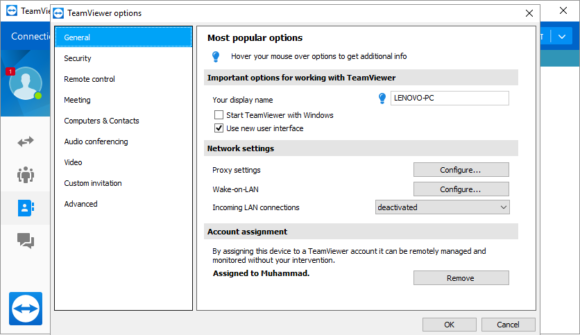 Now, click the Meeting from the right-hand side menu. Make sure to check the Auto record meeting checkbox and click OK to save and apply settings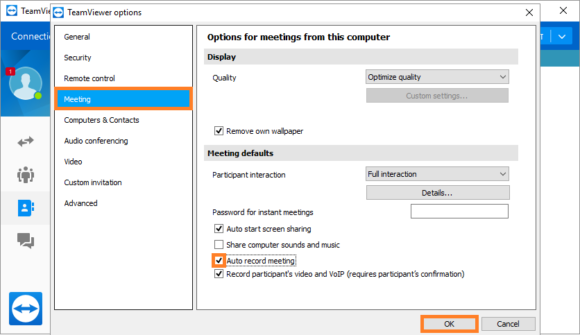 Now, your web conferencing sessions will be recorded automatically.
Why Use TeamViewer To Record The Webinar?
There are other tools that you can use to record your webinar like Screencast-O-Matic. However, it is best to use the most convenient option.
Using TeamViewer should result in smaller file sizes compared to using another screen recorder. This method should also use fewer system resources. Hence, computer slowdowns should occur less often when using this method.
If you liked this post then please Share and Comment! Have A Nice Day 🙂