Saving a PowerPoint presentation as images means turning a .PPT or PPTx file into a series of .PNG .GIF .PNG .TIFF or .BMP files. These images can be used to give a presentation instead of using a PowerPoint file.
What Are The Benefits of Using Images Instead of PowerPoint Files?
There are many reasons why someone would want to turn PowerPoint slides in to images. There are times when you need to give a presentation using images instead of PowerPoint files. Maybe you're using printed presentation slides or you want to further use the images without using a computer with PowerPoint installed in it.
Or to simply give a presentation where you don't have access to a computer.
How To Save A Presentation As Images?
Open the presentation that you want to save as images. Click File from the Ribbon toolbar as shown below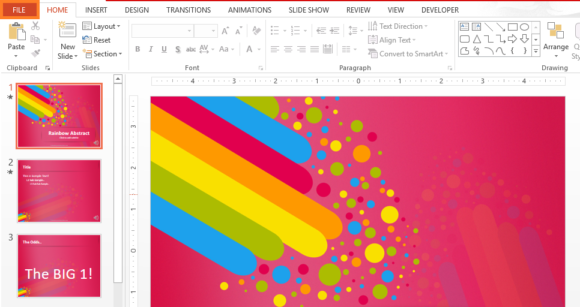 (Please click here to download the PowerPoint Template used in this example)
Another menu should open. In PowerPoint 2013, a full screen menu appears. From the left side of this menu, click Save as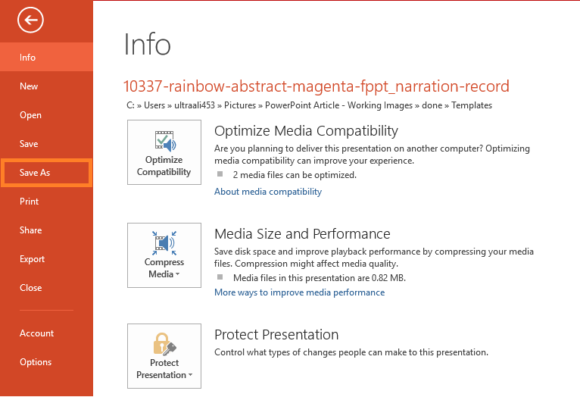 Click Browse from the next menu screen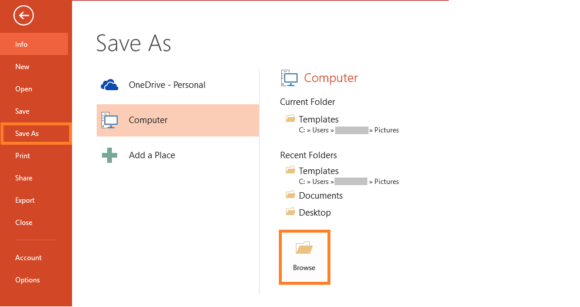 Choose a destination for your files and make sure to choose an image file format such as .PNG or .JPEG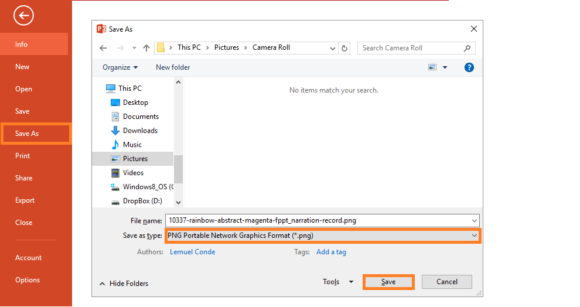 PowerPoint should ask you if you want to save all sides as images or only the slide that you were viewing last.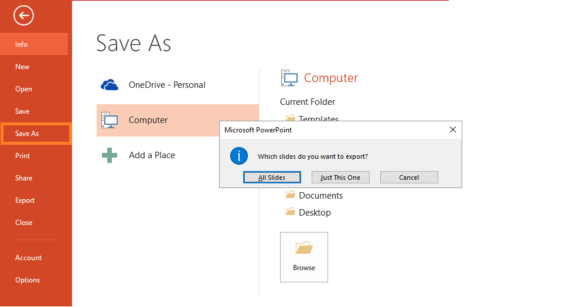 If you choose to save all presentation slides as images, then you will get a message as follows. Telling you that the files were saved in a separate new folder.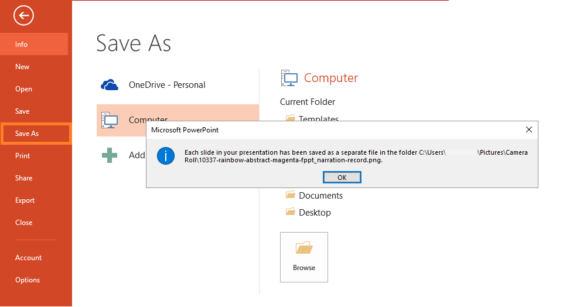 What Image format Should I Choose?
The best image formats in terms of file size and quality are .JPEG and .PNG