Collaborating with people on presentations helps get stuff done quickly. Presenters in today's word get to collaborate with people face-to-face and through the internet. This cuts down big projects into smaller portions that everyone can complete individually. But, collaborating on a presentation comes with its own set of challenges. Luckily, they're not that difficult to solve.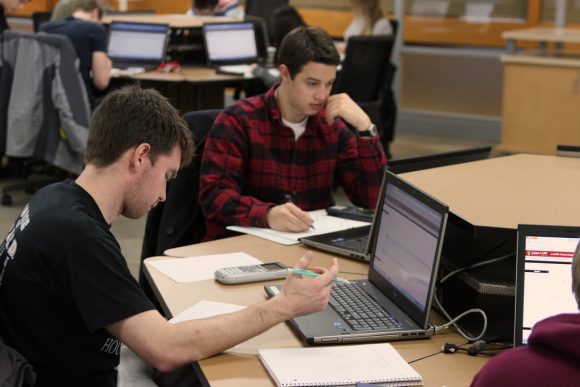 Here are some tips on how you can collaborate on making PowerPoint presentations online and offline.
Work Using The Same Software 
Are you using the same tools to make the presentation? Its true that you can open a PowerPoint presentation on Libre Office, but it might not like as intended unless it was made on Libre Office. Especially when people are adding newer elements in their presentation slides. Please try to make sure that everyone has the same version of the presentation software (preferably PowerPoint).
You can get around this problem by using PowerPoint viewer which is available for free on Microsoft's website.
Keep Updated Through a Private Forum
Email and IM are great for communicating. However, tracking conversations on email doesn't work for a team. Using an online forum will help you keep information organized. A private discussion board is great for teams collaborating on a project. You can use websites like forumotion to make your private online forum website in minutes.
Keep Updated Through Video Group Sessions
Hosting online meetings for your project has never been easier. If everyone on your team has a Skype account, then you can start a Group Video Skype Call. Skype allows you to send files and share images as well. If everyone in your group has a Google account then you can try using Google hangouts to make free video calls as well.
If you're looking for a more secure and professional option then consider using paid webinar software for collaborating on your projects.