We're living in a world where people expect things to be tailored to their mood. People expect to see simplicity and clarity when viewing a presentation. Which usually means less text.
Animation effects can be used to make text appear and disappear. You can use these effects to make multiple instances of text appear on the same slide without it looking cramped. Here, we will be sharing an animation tip to do just that.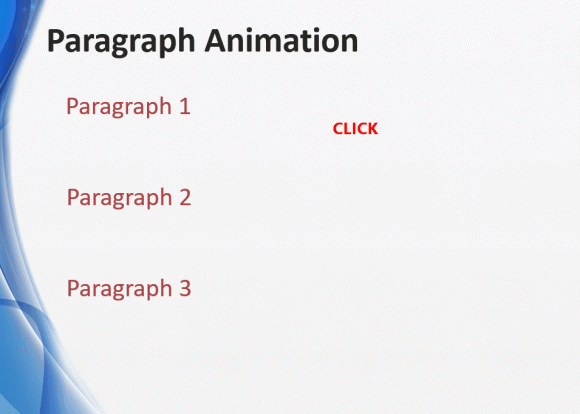 (Click image to see animation)
People Don't Like Too Much Text
As a presenter, you want to communicate your message to the audience clearly. Today's audiences want to see more focused presentation slides. This works well for some topics, but you might more text if you're going into details. This can be a challenge if you want to do it without showing a lot of text on the screen.
How To Make Text Disappear?
Lets say you have a presentation slide with three headings and one short paragraph per heading. First, make one text box for each of these short paragraphs and insert your text in them.
Now, apply a disappear effect to each text box as shown below.
Click the text box, click the Animation tab, and then click your Animation. We chose "Fade" for a simple fade in effect.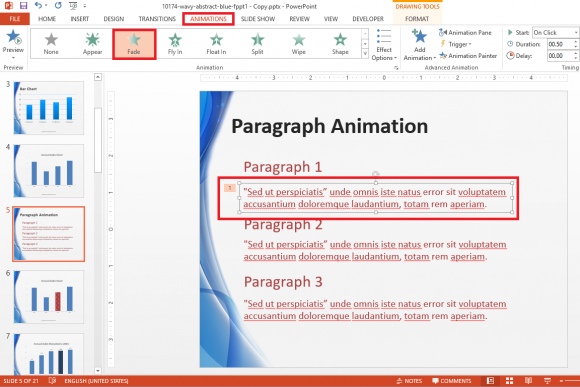 People will only be able to see headings in the beginning. The paragraphs will appear one after another as you go forward. They will appear in the order in which you apply the effect.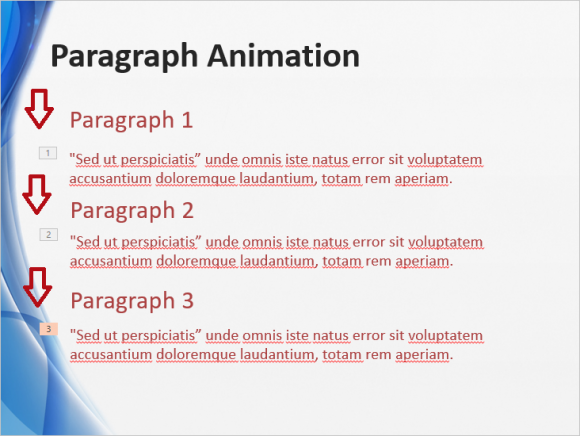 You can get more creative with this and make icons or images appear along slide each short paragraph.
Of course, this technique can be applied to more than one thing on any slide. For example, a small table and chart can be made to appear one after another. The possibilities are only limited by your imagination.
So, I hope this tip was helpful. Please tell us if you liked it by sharing it and leaving a comment below.
Please share this post if you liked it.
Have A Nice Day 🙂