A lot of people were surprised to find that the Word Art feature was missing from the 2013 release of PowerPoint 2013. This caused a huge dilemma for many people who wanted to draw Word Art on their presentations. Luckily, the feature lives deep in PowerPoint 2013. We can help you find it too.
But I Use Formatting Options Now
While it is true that you should be able to make any of the familiar Word Art effects appear on your PowerPoint slides by using Formatting options. Although even if you do this, getting exact matches would be too difficult and time consuming for most people to manage.
Lets Use The Customize Feature To Get The Word Art Feature Back
Yes, you can actually get the whole feature back in PowerPoint 2013. You may have noticed that the Word Art feature is still available in Word 2013, which means that it is included in Office 2013. You just need to enable to to use it. Here's how you can do it:
Right-click any of the ribbon tabs and click Customize the Ribbon.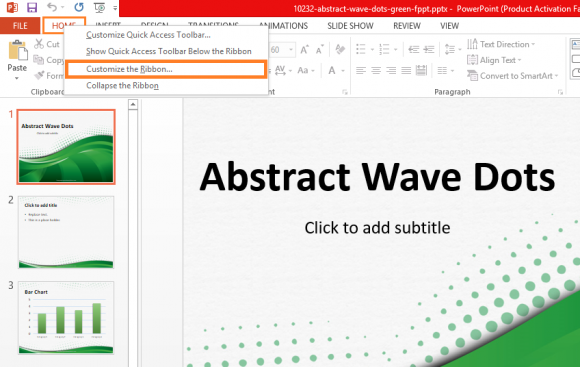 Under Customize the Ribbon, click the box titled Choose commands from: and choose All Commands from the list of options.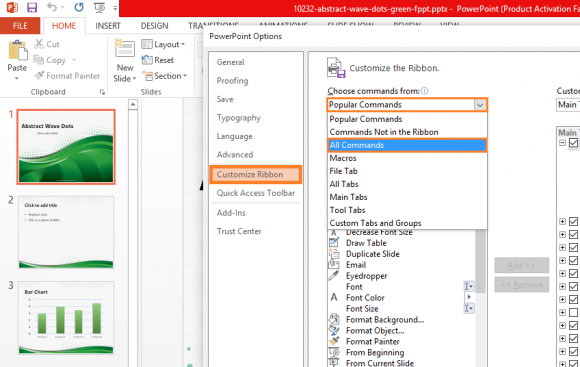 Scroll down to the end of the list, you should be able to find Word Art written there.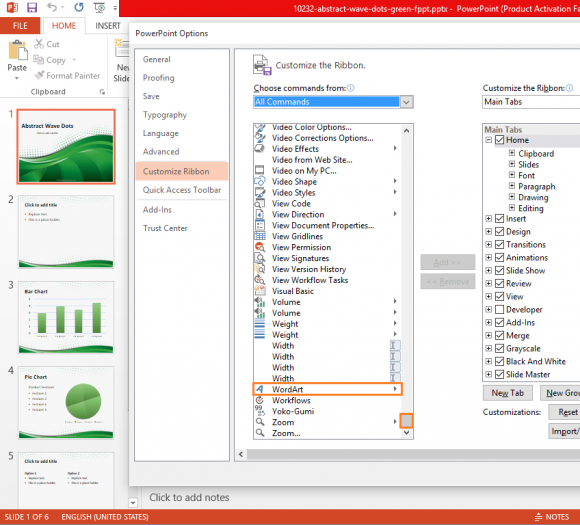 Click New Group to make a new custom group to add Word Art into.

Click the New Group and click the Rename button. You can name it anything you like, I chose Insert Text. You can also choose an icon for it. The Word Art icon is also available in the list.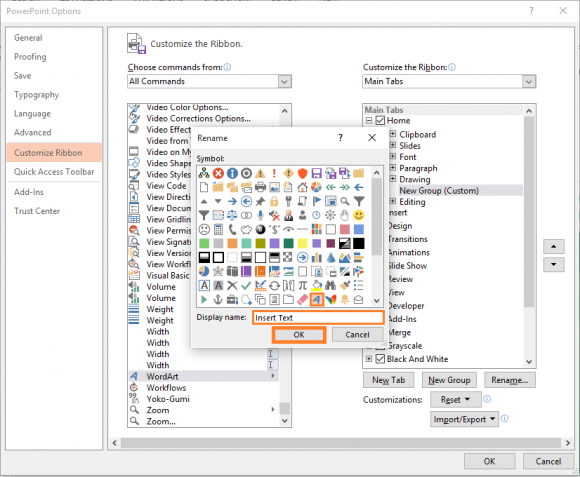 Click Word Art, click Insert Text (Custom) or whatever name you chose, and click the Add button in the middle.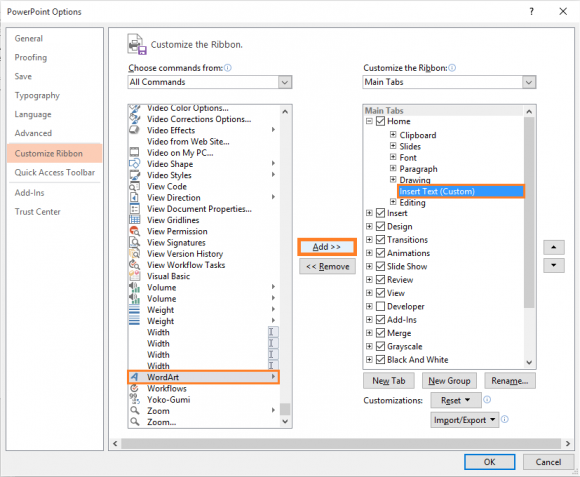 Click OK to finish adding the Word Art button.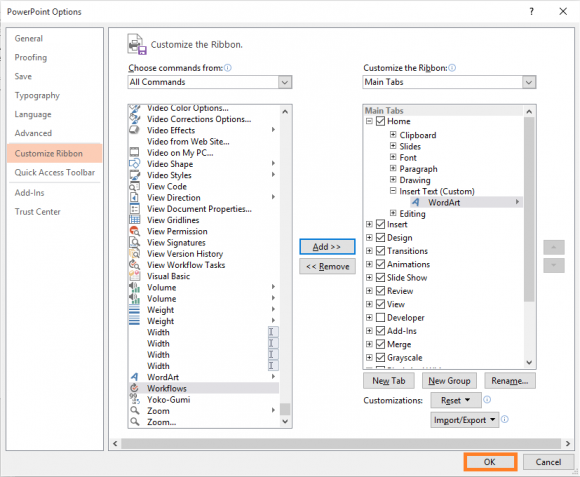 Now you should be able to see the new Word Art button in PowerPoint 2013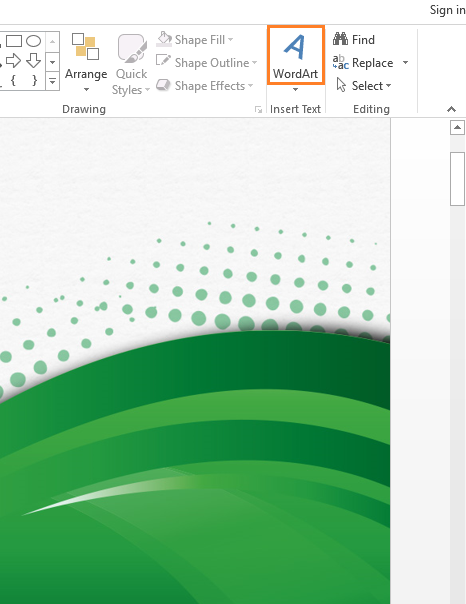 If you like the PowerPoint template used in this tutorial to enable the Word Art feature, then click here to download it.