Some people may not know this, but PowerPoint is actually a great tool for making simple yet attractive looking graphics. You can use the simple drawing tools in PowerPoint to make all sorts of Call To Action Buttons.
Here, we will show you how to quickly and easily make these buttons using only PowerPoint.
What is a Call To Action Button?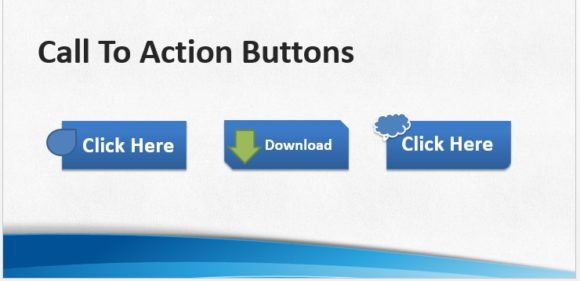 Call To Action buttons (CTA) buttons are used to direct the user to take action and click.
The button looks interesting and prompts the user to click it.
Why Use Call To Action Buttons?
Sometimes this button can appear at the beginning of something. These buttons usually appear with various text on them:
Download Now, Add to Cart, Join Mailing List, Sign Up, etc
These buttons look fun and prompt the user to click and see what happens.
Where Are These Buttons Used?
These buttons are usually included in presentations hosted online as a way to get people to sign up for a newsletter, visit a website, download, or view something.
Even if you're presenting to an audience, you can later email them the presentation with the call to action buttons only in the emailed version of the presentation.
How To Make Call To Action Buttons in PowerPoint?
We can start by making a few rectangles. You can makes ones with different edges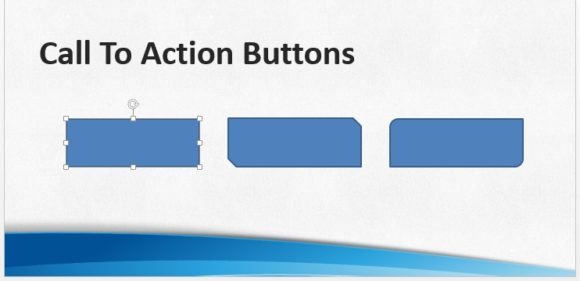 You can click a shape you made and click Quick Style to choose from various presets. These effects can be customized further if needed.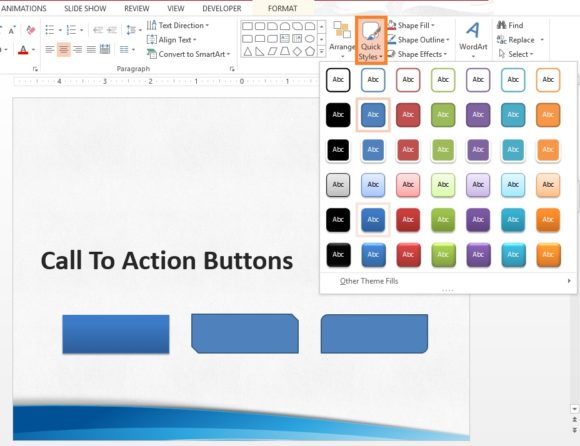 You can add text to these boxes by making a Text Box on top of a button and then copying the text box to other buttons.
You can make a Text Box by clicking Insert from the Ribbon Toolbar and then clicking Text Box.
Here, we have made a text box, written text in it, and then formatting the text as we saw fit for this button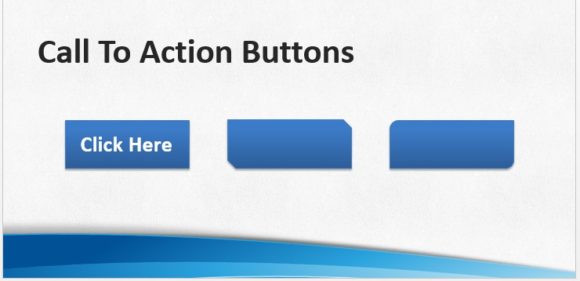 (Please click here to download the PowerPoint template used in this example)
You can then copy the text box to other buttons like this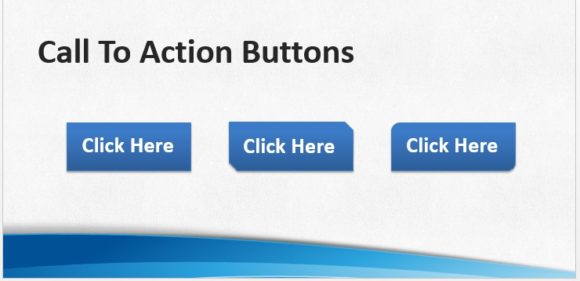 You can also add a relevant shape to top of the button to make it more interesting and unique