Background music, when used correctly it can make a presentation come alive. Light background music changes the tone of a room in favor of your presentation. This is especially true for if you are selling an experience to your clients. But there are other use cases as well.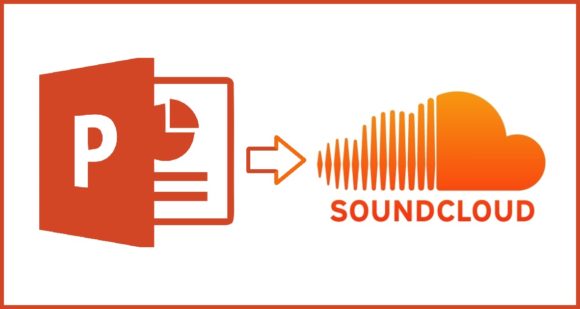 Background music helps get the audience in the mood to go along with the presentation's flow. And, SoundCloud can be an excellent source for getting this music.
What Is SoundCloud?
You may have heard of Sound Cloud. It is a sound and music sharing platform where thousands and thousands of creators have uploaded their work for everyone.
How To Get Creative Commons Audio From SoundCloud?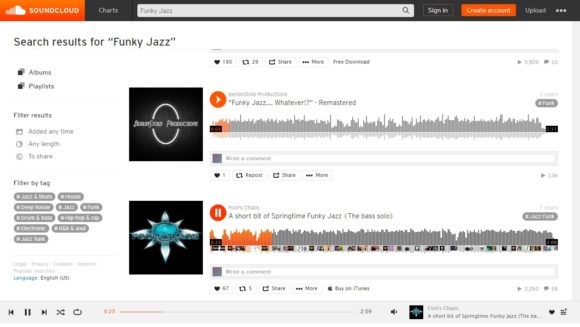 You can go directly to the SoundCloud Creative Commons search page by clicking here
You should know that you can download the audio from the creative commons search page for free. But, you are not allowed to use that audio in a PowerPoint presentation (or some other work) unless you reference it.
How To Reference A SoundCloud Audio Clip?
Referencing is very easy. Simply include some text which is linked to the SoundCloud page. The text should explain that the file came from SoundCloud.
For example:
Sound: [CC] via Sound Cloud
or
Audio via Sound Cloud
or
DJ Bubblefunk | Lounge Bar Resident DJ via Sound Cloud
(Notice a hyperlink pointing to the audio is always included in the examples.)
Not All Powerpoint Presentations Are Well Suited For Background Music
Some powerpoint presentations are more suited for background music than others.
Presentations in which the presenter takes their audience through a story, or a long explanation, can benefit from background music.
But, when the presenter is showing facts and reports, then background music may actually distract the audience.
Thank You For Reading This Article!
If you liked it then please Share and Comment below.
Have A Nice Day ?
Image: [Public Domain] via Wikimedia Commons