PowerPoint MVP Nolan Haims claims that vector icons are better than images when it comes to PowerPoint presentations. I personally like icons for their simplicity. Icons are better than images because they give a more broad and general meaning. We come across icons being used effectively in our daily lives on the street as road signs; on smartphones to represent apps; and on the computer in software programs. You can actually find icons with no link back licenses that do not require you to site the source of the icon you used. Here we will be looking at using vector icons in PowerPoint.
What File Formats Are Vector Icons Available In?
Vector Icons are available in a few different file formats. The most common is probably the PNG file format. These are just image files but the background is transparent. If you want to resize or edit the icon too much than PNG may not be for you. This is because it is an image format.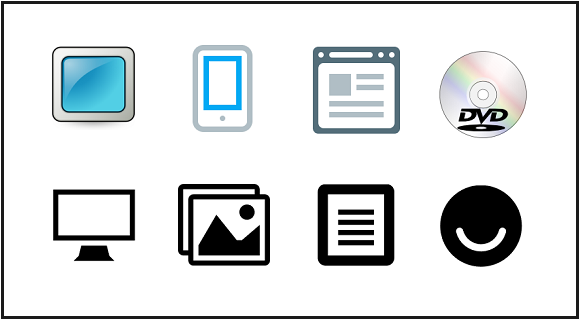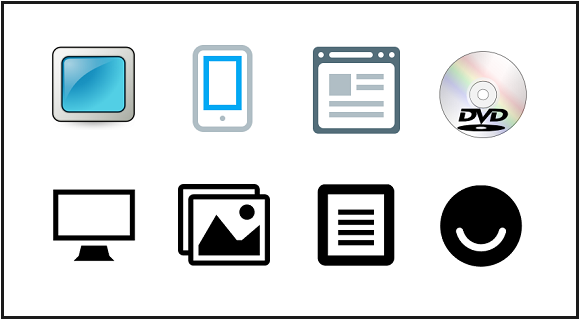 You can also find some icons in vector formats like EPS, SVG, and EMF. EPS vector icons can be used directly in PowerPoint. You can use any vector image editing software to resize and edit these icons without losing quality.
Where To Find Vector Icons That Don't Require Source Attribution?
Whenever you use an image from another artist, you are expected to site the source of the image somewhere in the document. This is done to give credit to the owner depending on the type of license. The CC or Creative Commons license usually means that the image is free but you need to give attribution to the owner of the content. Although, did you know that some licenses don't require attribution? Here are some websites where you can find icons with a no link back license:
Icon Finder  – Search through 861,983+ icons
IcoMoon – Pixel Perfect Icon Solutions