Its a rather curious but notable fact that people rarely if ever use video in their PowerPoint presentations. Most people think that inserting video in a PowerPoint presentation must be a time consuming and tedious affair, but its actually not that difficult.
Putting a video in the presentation can really enhance the audience's retention of the information you're presenting. Here are some ways that you can use video in PowerPoint presentations.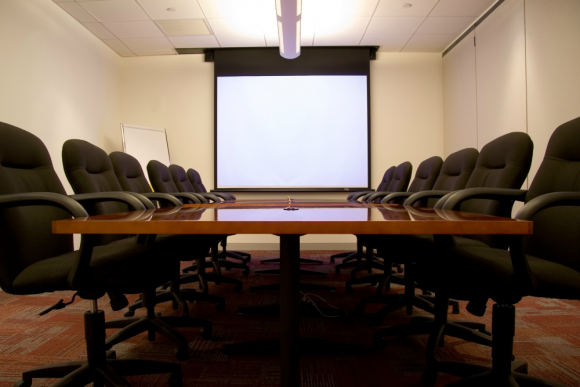 How To Insert a Video in PowerPoint Presentations?
Inserting a video in PowerPoint is no more difficult than inserting a picture.
Click the slide where you want to insert the video. Click Insert > Video and choose the video From a file. You can also choose to link an online video from Bing search, YouTube, or Facebook. Videos on SkyDrive can be linked as well. It is also possible to insert videos using an Embed code.
Right-click the inserted video in PowerPoint 2013 to see the most common options used with videos in PowerPoint.
The video formats that PowerPoint 2013 supports are: .asf .avi .mp4 .m4v .mov .mpg .mpeg .swf and .wmv
Use Video When Presenting Boring Stuff, Like Reports and Summaries
A simplified report in bullet points may not grab your audience's attention. Try giving the report a human face by using video of the person who made the report. For example, take a video of the manager while he summarizes the report. Make sure to keep it short, precise, and to the point. A video like this works a lot better than a dry list of bullet points.
Change The Mood Of The Presentation
You may need a break in the presentation when going from one topic to another. Last time, we talked about how to deliver PowerPoint presentation in a more fun and entertaining way. We discussed how using humor can enhance the mood of the room and help get your point across to the audience. However, this does require some theatrical ability, which you don't need when using a video.
You can try showing your audience short videos between topics. A funny video from the internet should be fine, as long as it is relevant and appropriate to the subject of the presentation.
If you're looking for video editing software, look no further than Windows itself. You can get a free copy of Windows Movie Maker from Microsoft's own website if its not included with your copy of Windows. Not only is this software easy to work with, but it also exports video in .wmv which makes it perfect for use in a PowerPoint presentation. Insert video in PowerPoint, after editing it in Windows Movie Maker.
Image Courtesy:
Meeting Room with White Screen Ready for a Presentation [Royalty Free] via FotoSearch