PowerPoint is a popular choice for making sales presentations. It is a familiar software for many, and it is easy to use for almost everyone. Even if you've never actually used PowerPoint, doing things like adding visuals for the first time isn't all that difficult.
However, sales presentations usually have some common mistakes in them. Luckily, they're not that difficult to fix.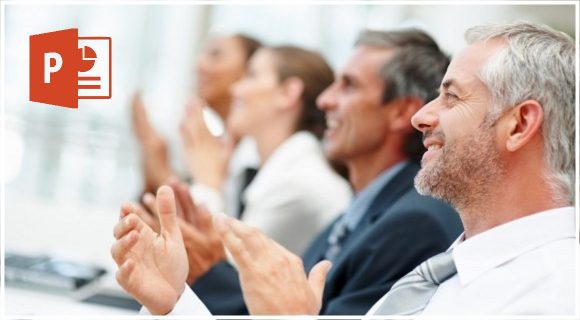 Start by Preparing a Strategy
Plan the presentation before you start making slides for it. First, think about the overall idea behind the presentation. How can you use PowerPoint to facilitate giving your pitch? For example, How are you going to use this PowerPoint presentation to help take your audience from where they are to where they need to be?
Explain Things With Visuals
People love to see presentations with visuals in them. The more you can explain using visuals, the better. Use graphs and charts instead of text, and use images for anything else; especially if your audience is new to the product\service.
Make Sure Everyone Can Read It
Many sales presentations are hard to read. This is probably because people use their computers to make the presentation; not knowing how it will ultimately look on a projector screen. Fonts need to be distinct from the background, and the text needs to be at least 24 to 32 points large so that everyone can read it. Click here for more info on using fonts in PowerPoint.
Practice Before The Real Deal
Practice and rehearse your presentation. There needs to be some rhythm to the performance. You can practice by recording yourself giving a mock presentation. Play the video to see where you still need to better. This also helps you budget your time for the actual sales presentation.
Call to Action
End your presentation with a solid call to action. This is a must for all sales presentations. Give them an ending that puts them in awe and peaks their curiosity. Tell them what they should do when the presentations or else they won't remember.