To insert text in a PowerPoint slide, click on one of the placeholders. It is as simple as click and type. Adding content is not restricted to text, as it also includes pictures and videos. The position of a placeholder and type of slide is defined by the slide layout. In advanced tutorials, we will go through the process of changing slide layout. Before learning how to add slide content in PowerPoint 2011 for Mac, you may want to go through the process of adding Slides to PowerPoint 2011.
Let us see how to add text and pictures to blank slides.
Add Text to Slide
Locate the left pane, highlighted in the figure below. Click the thumbnail of the desired slide to add content to it.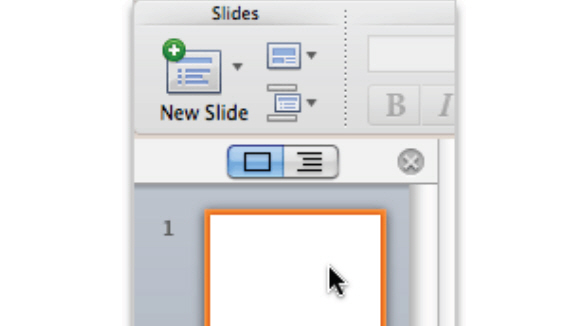 Two placeholders are visible, the larger one reads, "Click to add title." Click the larger placeholder and write down the desired text. In this illustration, we wrote, "Adventure Works."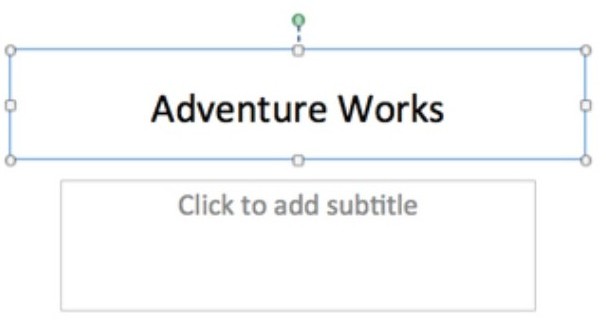 Follow the same process for the smaller placeholder titled, "Click to add subtitle.
Add Picture To Slide
Now, click the second slide in the left pane.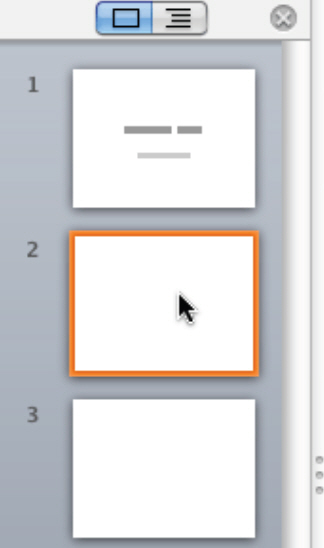 Navigate to the Home tab. Under Insert, click Picture. A drop down menu appears. Click "Clip Art Browser." You also have the option to import a "Picture from File" saved somewhere on your Mac.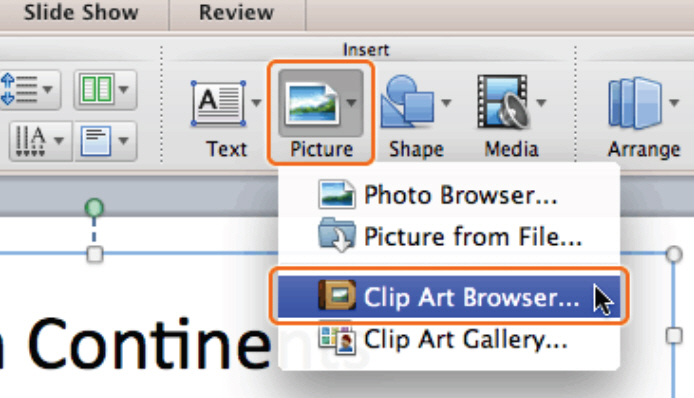 Choose from a number of pictures from the Microsoft PowerPoint 2011 Clip Art section. Drag & drop the desired picture in place to the "Click to add text" placeholder.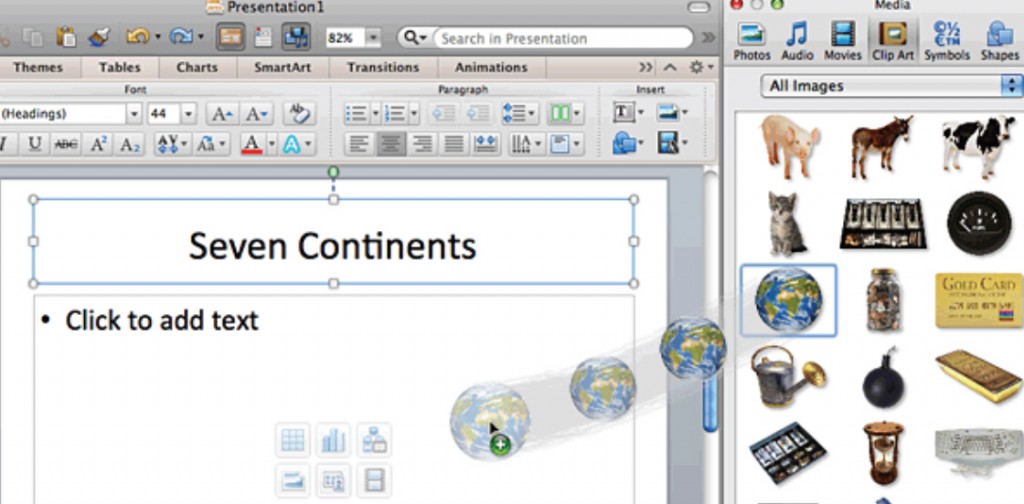 Resize the picture to fit it inside the placeholder. To resize it, click on the picture and and click the rightmost option that appears at the bottom of the slide. The option reads, "Resize the picture to fit inside the placeholder." The placeholder no longer has text inside it.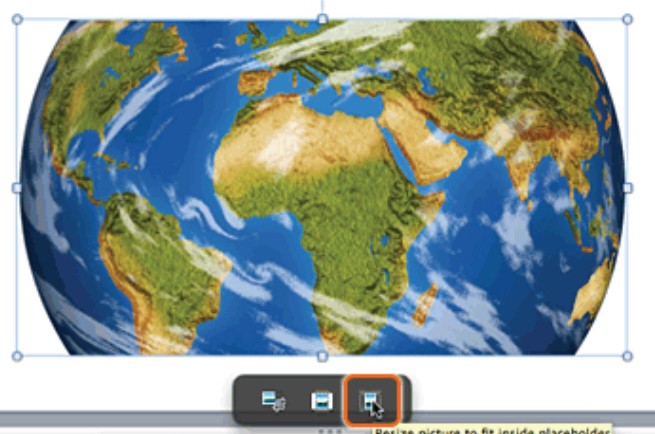 After learning How to Add slide content in PowerPoint 2011 for Mac, you are ready for the next tutorial. Do check out ready-made PowerPoint templates with professionally designed backgrounds, in addition to charts and illustrations.