Adding navigation buttons to a PowerPoint presentation isn't really necessary. You can go without it, and nothing will change. However, if you're sending the presentation to a client or especially if you're making a an eLearning course for students using PowerPoint, then it can help make the presentation shine above the rest.
How To Add Navigation Controls To All Slides of a PowerPoint Presentation?
The feature that we're going to use to make these navigation controls is called Action Buttons. We're going to make these navigation buttons by using the Master Slide View. This will allow us to make the navigation buttons once and then have them appear on all slides in that PowerPoint presentation.
Start by clicking on the VIEW tab on the Ribbon toolbar as shown below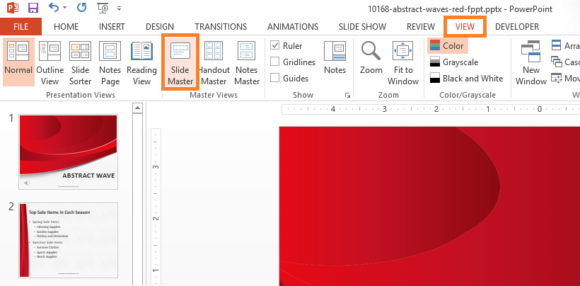 Now, click the INSERT tab from the Ribbon Toolbar, and click Shapes to select a shape for the Navigation buttons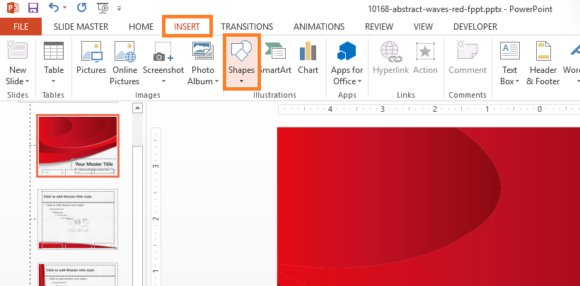 When you click Shapes, you will notice that pre-made Action buttons are available at the bottom of the list of shapes. Choose one of the action buttons from the list of available buttons.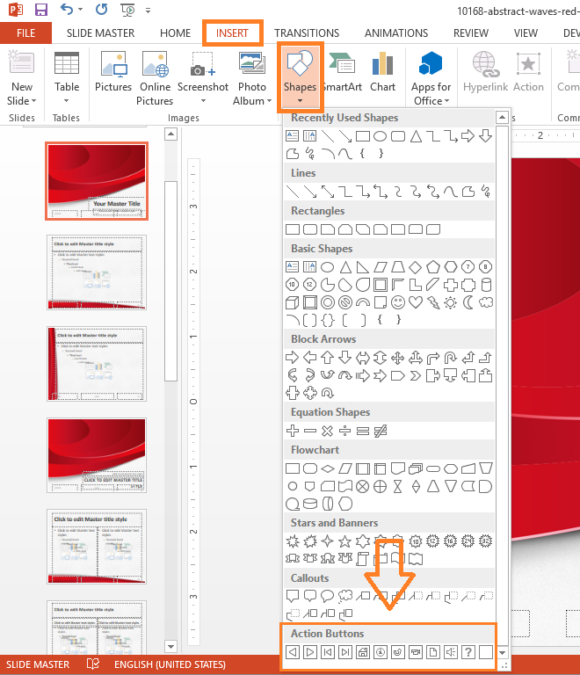 Once you draw the "Next" action button, you should see something like this picture. Click OK to continue if you want this button to link to the next slide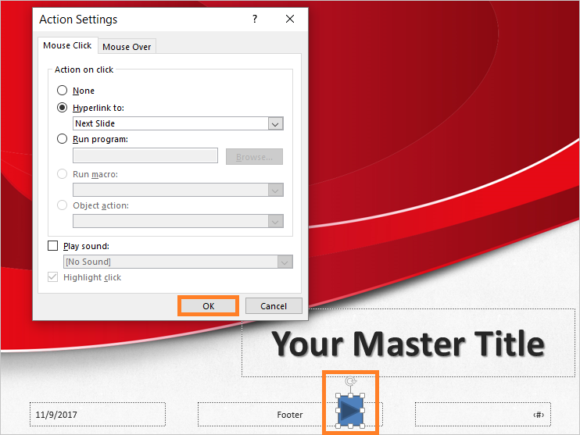 Do the same with the button for previous. Options should appear when you draw it on the slide. Click OK to continue.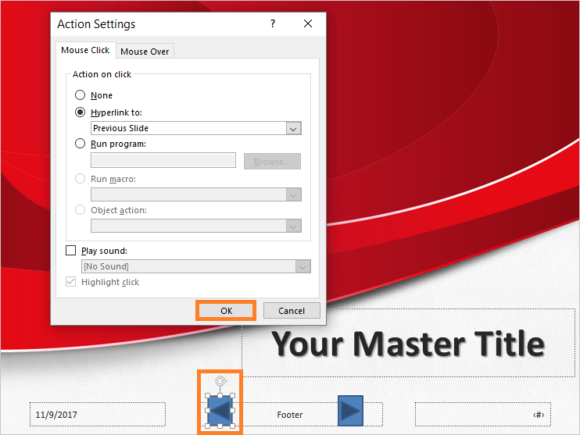 When you're done making your changes, click SLIDE MASTER from the Ribbon Toolbar and click Close Master View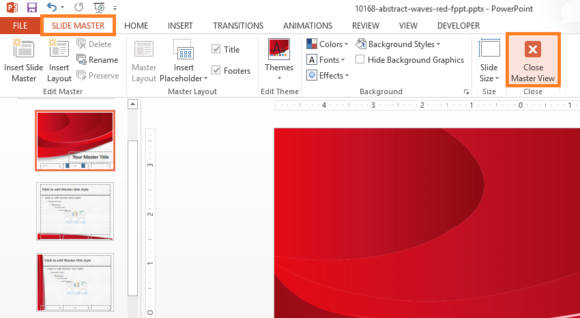 (Please click here to download the PowerPoint Template used in this example)
The new action button should now appear on all slides.
The New Action Buttons Did Not Appear on All Slides, WTH?
There are times when they might not appear on all slides. This can happen because of settings in the Master slide of the Presentation that you're editing. However, if they don't appear, then you can always come back to to slide master by clicking VIEW and then clicking the Slide Master button.
Now, simply copy-paste the buttons to all slides one by one. They should automatically appear in the same place as the button you copy.