Take the plain border presentation to the next level with this sheer blue design. The border has an overlay, giving an added layer to it. The background color is soft blue, and the font option is formal. Inside, you find all the tools required for a business / finance briefing. Free Blue Border template for PowerPoint Online is made, while keeping in mind an executive setup such as the one found in a boardroom. Those looking for variety, should take a look at the green border PPT template too.
The style is light and soothing to the eyes. The font style is kept formal for meetings and briefings. It is available on the cloud, as well as for download. Made while keeping in mind recent projector models, the dimensions of this free theme for PowerPoint are 16:9 widescreen format. It is equally suited for a simple briefing, or a marketing campaign / analysis, requiring charts, tables, and SmartArt graphics.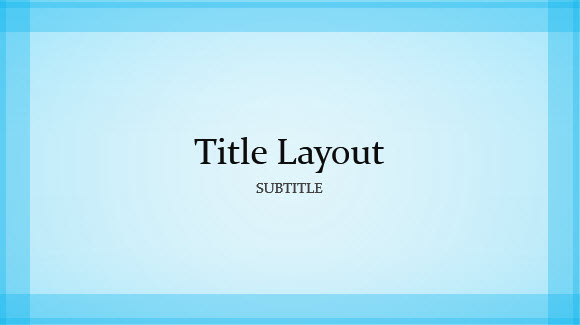 Make an Effective Analysis With The 3 in 1 Chart
Now you can analyze three different items across a timeline. Effective in making reports, the multicolored data sends a bold signal to the audience. A long term pattern of three different companies / services is possible in the same slide. Each peak is assigned a different color, which can be changed to suit your choice. Take a look at Chart PowerPoint templates to view charts with other color combinations as well.
In order to change the bar color, just Right-Click on one of the bars, and choose the color from Fill and Outline options in the menu. You have the option to go back to the original color combination by Right Clicking the bar and clicking Reset to Match Style from the menu.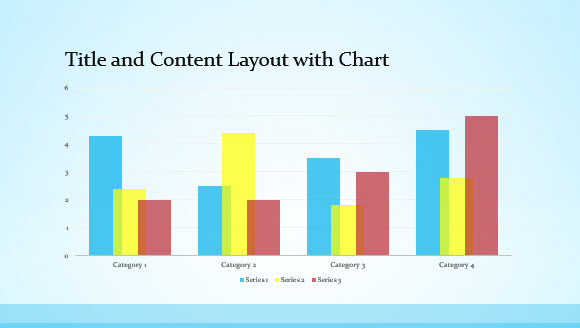 Add a Direction with SmartArt
This arrow-head SmartArt graphic provides a direction to the presentation. This is a bold symbol, outlining the key steps of a business plan or a team strategy. The upward arrow symbolizes progression and it can serve as a backbone for a action-oriented presentation.