Free family pictures template for PowerPoint has a nature theme to share picnic and adventure pictures with the entire family. Add the cover picture to the title slide and insert a caption. The aspect ratio of this design is 16:9 and it fits all types of new TVs and computer displays, otherwise, you would have had to resize the picture in 4:3 aspect ratio.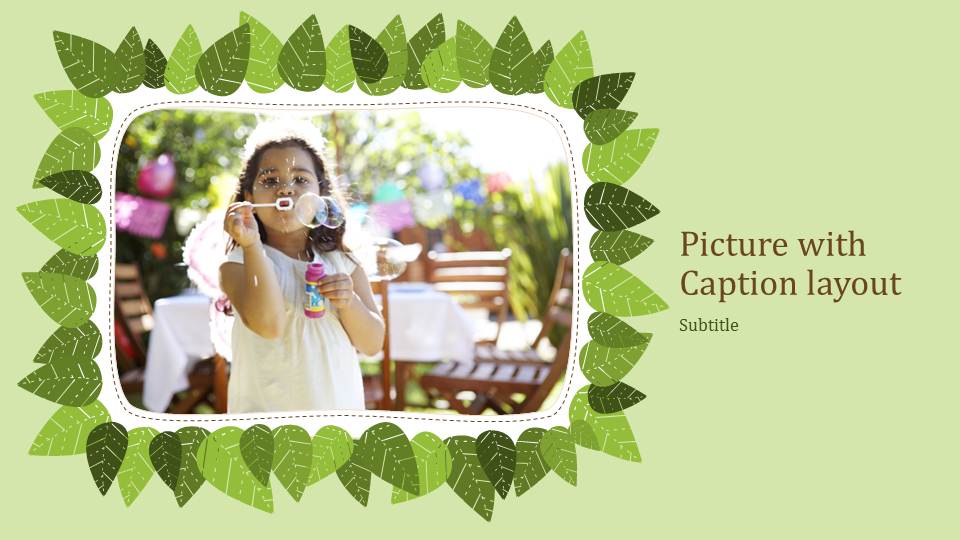 There are 7 different background designs available in this template, and each of these provides a different arrangement of pictures. Some photo frames are rectangle, while others are in an oval shape. Share a fun filled time with your kids and let the memories last forever with free family pictures PPT theme. There are other family and lifestyle backgrounds available in the catalog. Download these PowerPoint presentations using any popular software, such as Microsoft PowerPoint Mac and PC.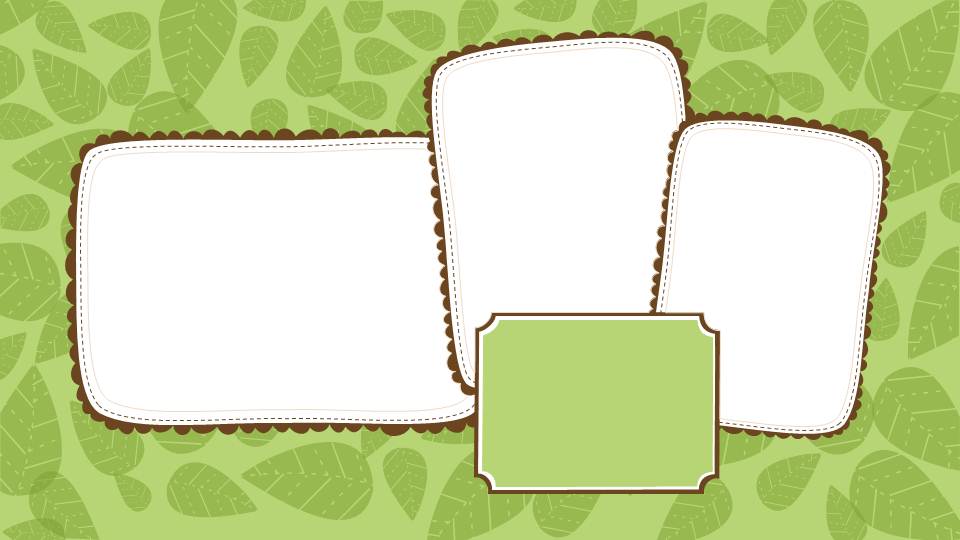 Choose from backgrounds with leaf patterns and insert pictures of your loved ones. It is one of those elementary school themes – the ones children enjoy working on. You do not need to pay a subscription fee or to own a copy of Microsoft PowerPoint 2013 PC to access this, as this free PowerPoint background supports Microsoft Office Online. The online version of Office has all the features and capability of its desktop counterpart, with an added instant save and easy access capability.
The style of this theme is informal and it gives a positive impression with light colors. Simple photo slideshows with no captions are boring, so use this design to place all the pics in fun photo frames and add captions. Add text where ever required and even insert audio or animation for a party. If you are planning a party, use Brochure Word theme and