Express nature in rainbow colors with rolling hills and sky in the backdrop. Teachers and artists alike love this design for its vivid colors and simplicity. It is available in widescreen (16:9) format and supports PowerPoint Online, in addition to Microsoft Office 2010. The versatility of the presentation lies in charts, tables, and SmartArt design, which makes it suitable for academics and businesses aimed at children.
Purple, orange and pink trees inspire kids in drawing class to express creativity. Use the title slide of free Nature Landscape Template for PowerPoint Online as an introduction to a Social Sciences topic or to 'say a presentation' to Preschool children. The inner slides carry on a childish theme, with its casual font selection and colorful objects. The application of free Nature PPT theme is not restricted to the classroom, as the drawing is also helpful for landscape businesses.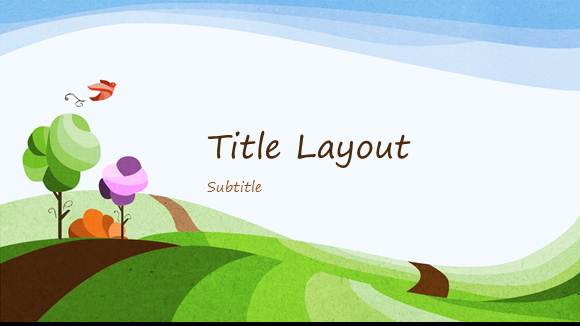 Fun Educational Template for Children
Explain a history lesson or teach Geometry with the help of illustrations. Alternatively, divide the class into groups, each identified by its unique color. Group color can be chosen at random, or according to the choice of the kids. Explain the rules of the class quiz with the help of bulleted lists. Change the SmartArt graphic, appropriate for a class game or quiz in free educational PPT themes.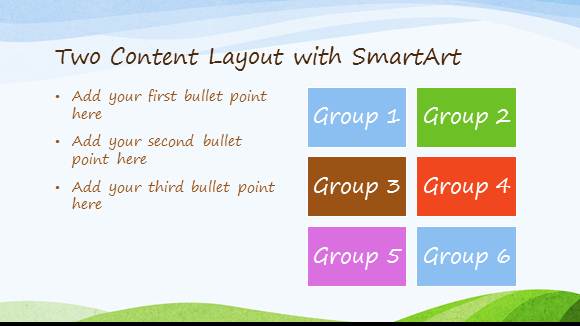 Celebrate a Class Birthday or Field Trip
The phrase, "a picture is worth a thousand words" is never more true than it is for children. Pictures are an effective way to reach out to their young minds and to help them gain familiarity with new classmates. Adjust class photos in fun picture frames for free and let them relive the good times.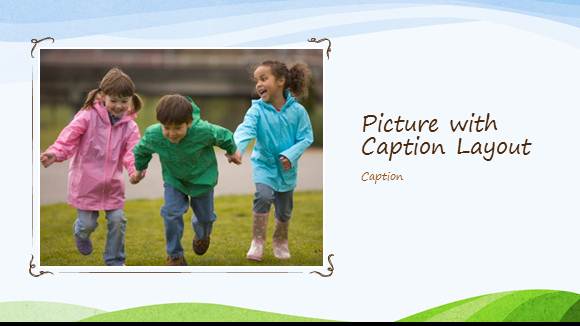 Gain access to Free Nature Landscape Template for PowerPoint Online by clicking the hyperlink, which takes you to Microsoft's website. To start working on this educational presentation, log in by entering Microsoft Outlook email. Progress is automatically saved in OneDrive, and users have the option to save an offline copy of template on their computers.