Reminisce those memories of walks across the beach with friends and loved ones. Recall all those happy times when you felt so alive and make a montage. Free Seashells Template for PowerPoint Online is an all natural theme in 16:9 widescreen format, together with a photo section and a SmartArt graphic.
The color scheme is inspire by the beach sand. The title slide features seashells bunched together by a an enthusiast. The content layout is in purple along with a black font for subtitle and captions. The overall impression of this free Lifestyle theme is a refreshing one, with lots of room for family pictures and memories that last forever.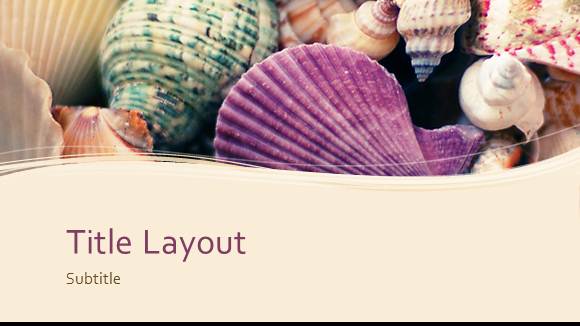 Share a Photo Album
Insert pictures into the presentation and add captions. To add an image, navigate to the appropriate slide. Go to the Insert Tab located in the left portion of the Ribbon. Now click Picture in the Images group. Now browse through your computer or choose an image saved in Windows Live account. You may also learn how to insert an image into PowerPoint.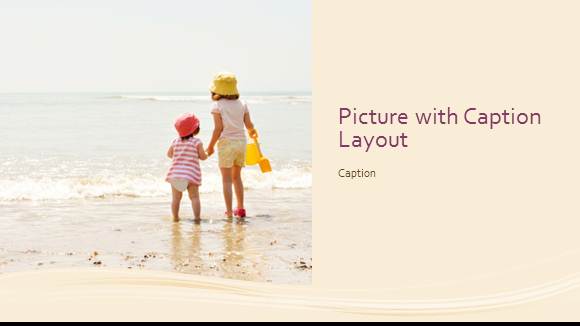 Useful for Photographers
If you are a student of Tourism or Photography, it is nice to make a portfolio with the help of a free PPT theme. After showing all the pictures, you may want to summarize with the help of this linear SmartArt graphic. It shows how a collection of tasks (written in circular diagrams) are interlinked to form a pattern. You can add or subtract a step, leading to the goal of your presentation.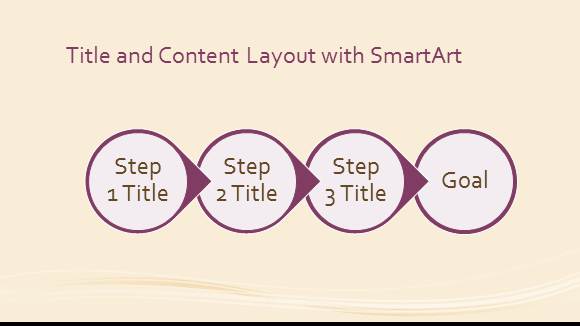 Users of PowerPoint Online and PowerPoint 2013 (along with previous releases) can access this template by clicking the link below. All the progress made on the online presentation will be saved in OneDrive – cloud storage by Microsoft.
Download Free Seashells template for PowerPoint Online and start working on that family album right now!