Do not use a generic world map picture in a business / educational theme, but a professionally designed slide with map pins. Use multicolored pins to highlight a country or geographic location. A variation of this slide design featuring charts, graphs, and SmartArt is available as a black & white world map.
Free World Map Infographic template for PowerPoint online is a standalone world map infographic, which can be added to an existing presentation regarding politics or global business. This design suits businesses engaged in global trade or young entrepreneurs seeking to start their Lean Startup. Use this standalone infographic with map pins to highlight the region with whom you are interested in doing a business.
Academic Theme for Geography
Help kids and young adults locate the United States on the world map, in addition to other countries, such as Ukraine, Iraq, and Russia. Common Geographic information is missing in today's society where people are less interested in global matters than before. Geographic literacy stooped to another low with a National Geographic report, that about 24% of Americans failed to locate their own country on the map of the world.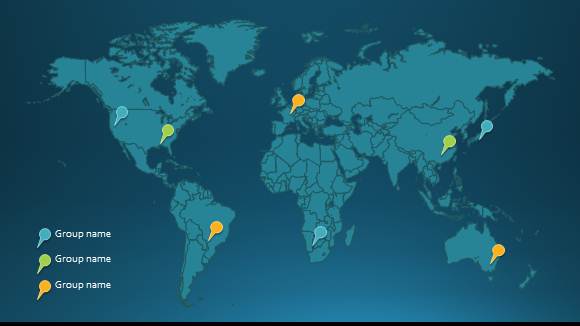 Teaching about Maps
The figure shows a still of the 'drag and drop' feature, which enables the presenter to select a map pin, and drop it in a specified location. Engage the kids in a fun quiz by asking them to locate a group of nearby countries on the world map with the help of maps pins in this free theme for education. Assign them the task to locate the countries by representing each country with a different pin. Use this as a guiding tool for understanding Geographical locations. Add slides to encourage students to go on a Atlas Scavenger Hunt. Insert questions within the slides through bulleted lists.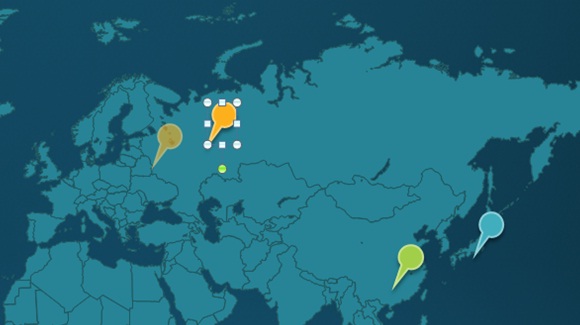 Download Free World Map Infographic Template for PowerPoint Online is available online. Start working on your class lecture right now!